Geotextile is the permeable and durable geosynthetics material widely used to filter, separate, reinforce, protect, retain or drain soil for civil construction applications. The Best Project Material Co., Ltd (BPM) had been dedicated to supplying one stop geotextiles, geomembrances and geosynthetics to worldwide customers since 2010. We have more than 120 professional staff and 16,000 square meters factory equipped with automatic production lines. Our innovative, high quality products include Filament Non Woven Geotextile, Short Fiber Needled Punched Geotextiles, PP Woven Geotextile Fabric and Pet Woven Geo fabric, etc.  BPM is also providing professional design and installation service. All BPM brand products had been certificated by the ISO9001, ISO14001, TUV, Soncap, SASO and BV certificates and passed the test of SGS and Intertek etc.  Hope to be your partner.
One Stop Geotextile Solution
for All Your Civil Construction

 Applications
BPM has been Manufacturing and Exporting Geotextiles and Geosynthetics for Over 11 Years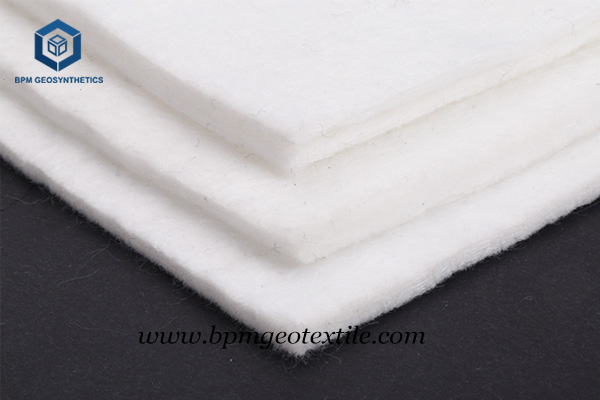 Filament non woven geotextiles are made from virgin continuous polyester filament by needle punching and thermally bonding methods. It can offer excellent performance per unit weight which feature high tensile strength, puncture resistance, excellent drainage,  good acid and alkali resistance, and anti-aging properties, etc. They are widely used for filtration, separation, drainage, reinforcement and protection and functions in civil projects. More information available…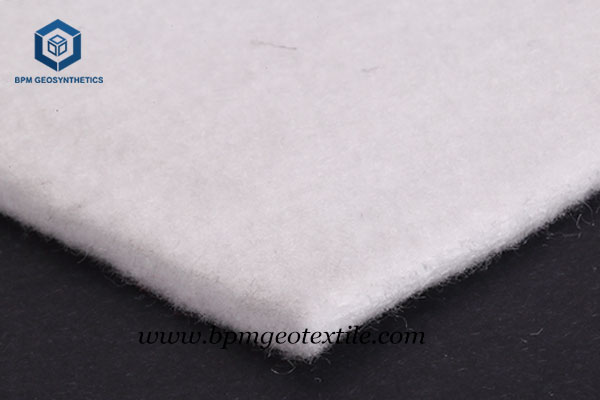 Short fiber needle punched nonwoven geotextiles are often made from 100% virgin short polypropylene fibers that are interlocked and tangled with each other together by needle-punching process,  they have the characteristics of high tensile strength, high elongation rate, excellent filtration,  excellent UV stabilization, good abrasion resistance, etc. They are widely applied for filtration, separation, protection, drainage applications in civil construction projects. More information available…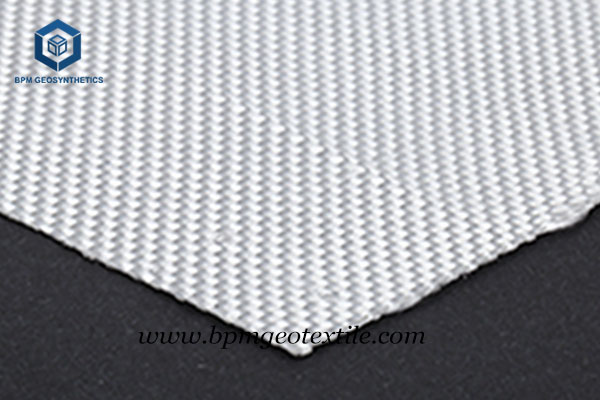 Pet woven geotextiles are woven and blended by pre-stressed multifilament polyester or polypropylene yarns entwined with each other into stable fabric pattern by special warp straight matting process which have excellent tensile strength, high resistant to UV, chemical substances and micro organisms, etc. They are widely used for stabilization and reinforcement of steep slope, soft sub-grade foundation and embankment, retaining soil cover, landfills, etc. More information available…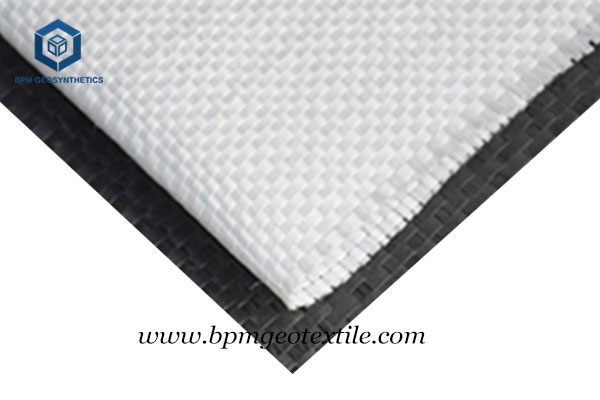 Polypropylene woven geotextiles are woven and blended by two rows of parallel virgin polypropylene yarns (or tape yarn) into planar, permeable textile patters with various thickness and compactness for different applications. PP woven geotextiles are cost effective for soil separator, stabilization, filtration, erosion control and marine protection due to their high tensile strength, good puncture resistance, high elongation, excellent thermal stabilization and Ultraviolet ray resistance. More information available…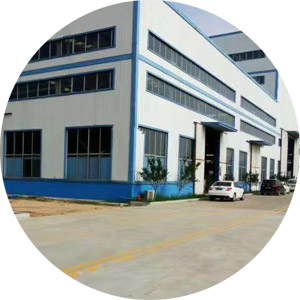 Professional Geotextiles Manufacturer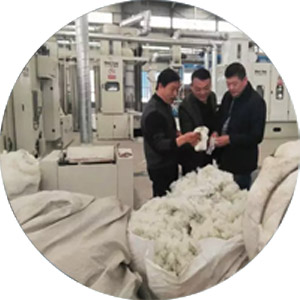 Top Quality Raw Materials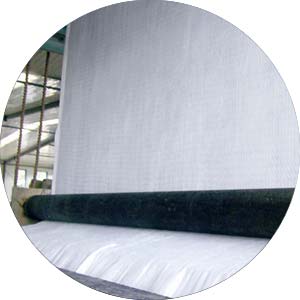 Advanced Production Equipment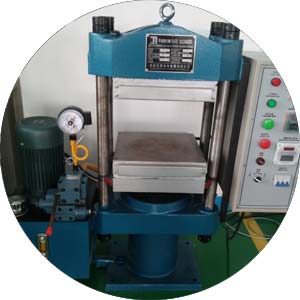 Strict Inspection & Quality Control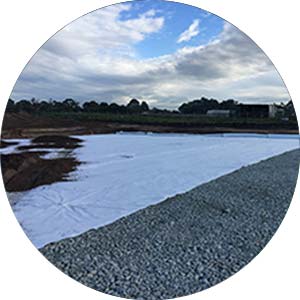 Professional Deployment & Commission
Our Worldwide Happy Customers
BPM had been specialized in delivering one stop geotextiles, geomembranes and other geosythetics to worldwide customers since 2010. In recent years, we had been keeping on investing in technological innovation, manufacturing facilities improvement and turnkey engineering abilities. We had invested 10 million dollars into our manufacturing factory with advanced production lines and optimized manufacturing processes.
BPM had provided many types of high quality geosythetics to over 36 countries. Our main partners are from Hungary, New Zealand, Australia, Sweden,France, UK, Hong Kong, Poland, Mexico, Ecuador, Brazil, Pakistan, Bangladesh, Thailand, Vietnam, Malaysia, Indonesia, Saudi Arabia, Qatar, Kenya,Singapore, Philippines, Sri Lanka, India, UAE,  Ghana, Ethiopia, Somalia, Nigeria, South Africa, Swaziland, Mongolia, etc.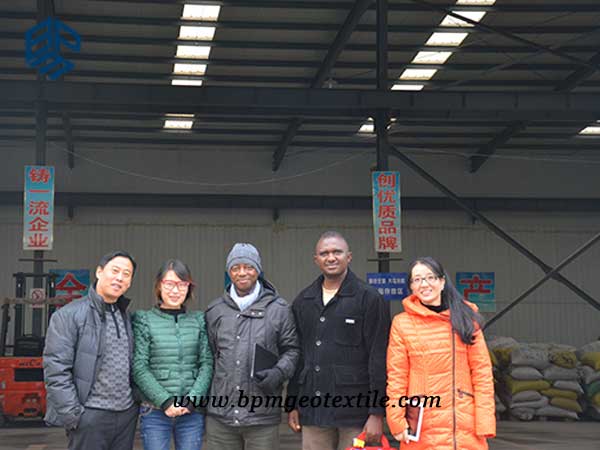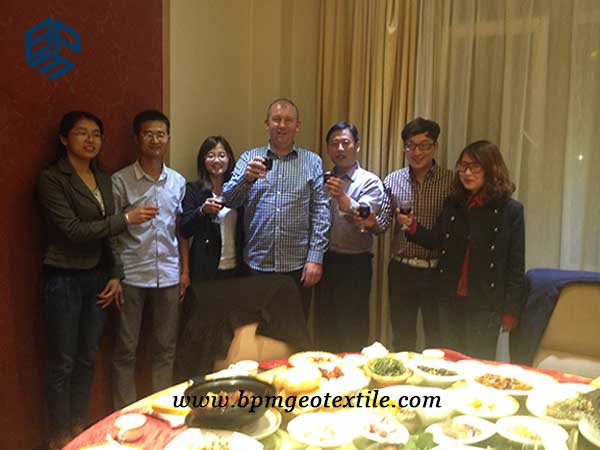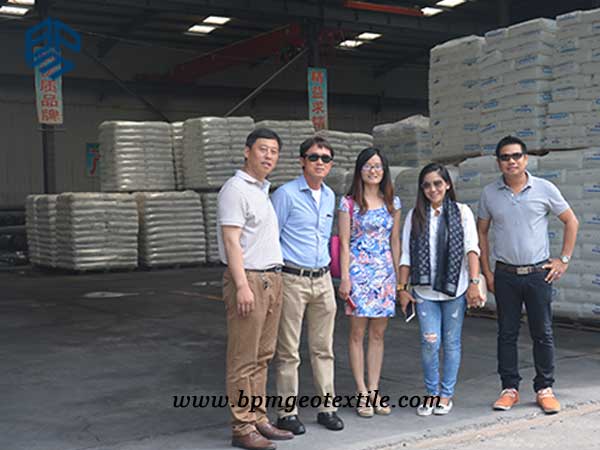 Recent News & Cases
bpmgeotextile
Geotextile filter membrane, also called geotextile landscape fabric, is the ideal geotechnical product specially designed [...]
bpmgeotextile
The short fiber needle punched non woven fabric is made of polyester fiber or polypropylene [...]
bpmgeotextile
Non woven geotextile reinforcement fabric is the widely used geosynthetic material for the reinforcement of [...]