Filament geotech fabric, also called filament geotextile, is a kind of  non woven geotextile which is made from virgin continuous polyester filament by needle punching and thermally bonding process to form strong fabric that retains its dimensional stability and is resistant to damage from construction stresses. The raw material of filament geotech fabric is the  high quality synthetic fibers such as polyester, polypropylene, acrylic and nylon. The width of filament geotech fabric product is from 2 meters to 8 meters, and the specification is often100g-800g. BPM filament geotech fabric is suitable for reinforcement, filtration, isolation and drainage of roads, railways, dams, beach coatings, saline marshes and landfills, etc.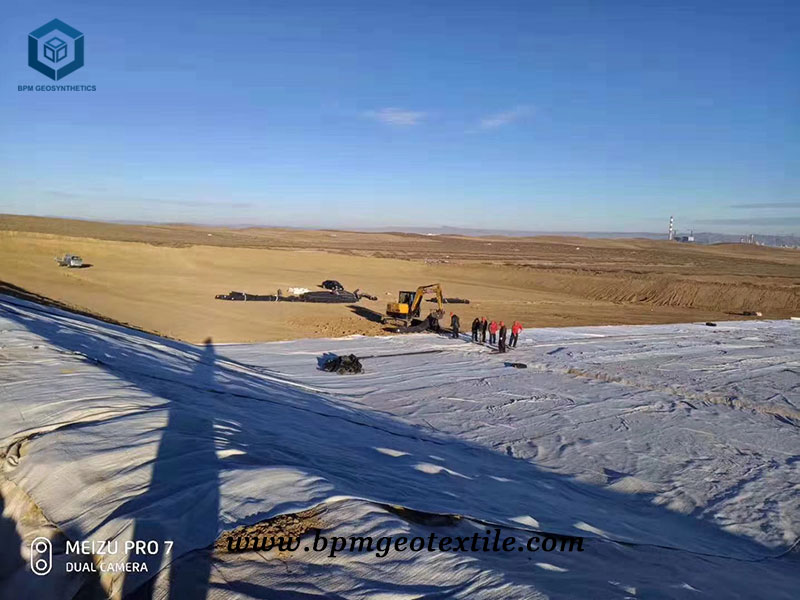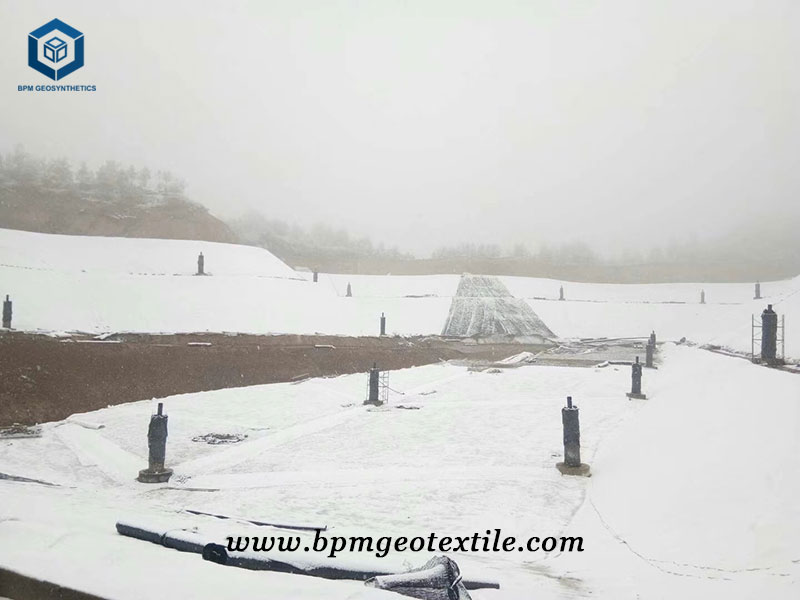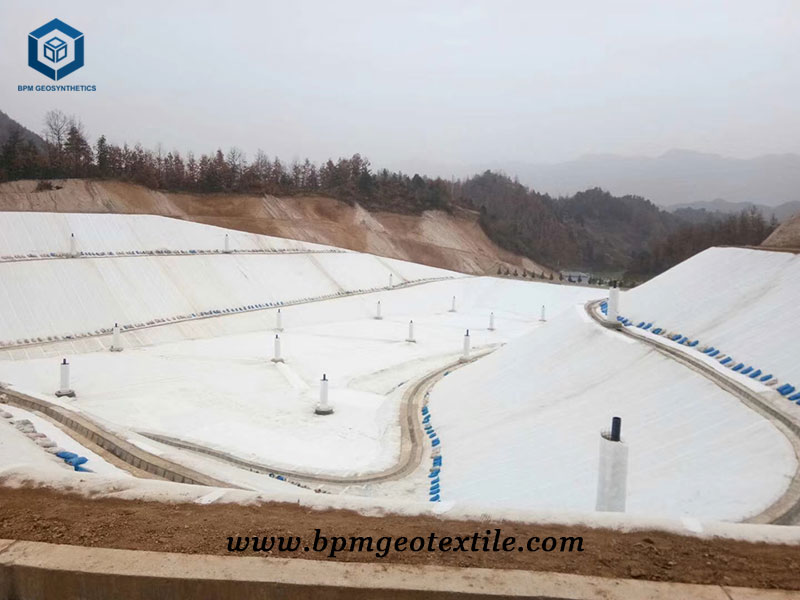 The non woven filament geotech fabric is widely used in the field of railway engineering, such as draining groundwater in railway, subgrade beds, treating bed traps or freezing damage, etc. The filament geotech fabric is often used for slope greening soil reinforcement in roadbed or abutment slope protection. The non woven filament geotech fabric is laid in the filled soil as reinforced materials or as isolation layers. The geotextile can be used not only as filter materials but also be combined with sand, gravel, geonet core, high carbon steel wire ring to form a composite drainage filter structure in supporting engineering or drainage groundwater engineering. The geotech fabric can be directly used as a cushion reinforcement material in the foundation treatment, it can also be made into composite products such as plastic drainage belts and bags Drainage channels in available foundation soils such as sand wells accelerate the consolidation of the foundation.

In mid-October 2018, BPM Company participated in the quotation of the filament geotech fabric of China Railway Beijing-Zhangjia Railway. In late October, Minister Huang of the Bureau of Materials of the Bureau asked our business personnel to send filament geotextile samples for testing. After testing by third-party organizations, the filament geotextiles produced by our company met the GB/17642-2008 standard. It not only exceeds the quality standard required by the bureau, but the price has an advantage over other manufacturers participating in the quotation, and finally BPM got the order.
Specifications of Filament Geotech Fabric for Jingzhang Railway Project in China
Product Model: filament geotextile 400g

Each piece specification: 4*50 meters

Quantity: 40,000 square meters.
With deep cooperation between us, our production department promised that the filament geotechnical fabric could be delivered to the construction site in January 2019 and started to produce tightly. The production and delivery were completed smoothly within two weeks.
About BPM
BPM was established in 2010 and its geosynthetic products are widely sold at home and abroad. Our main products include geomembrane, geotextile, geocells, geosynthetic clay liners (GCLs), drainage boards, geogrids, and other geotechnical materials. We have been committed to the development, production and sales of geotechnical materials and post-installation services. Our geosynthetic products are widely used in highways, railways, aquaculture, sewage treatment, municipal engineering, mining, landfills, landscapes, and water conservancy projects. Welcome to visit our factory, we will give you satisfactory service with high quality product with competitive factory price!
BPM is also providing professional design and installation service. OEM and ODM are also available. If you have any questions or inquiries,  please fill and submit the following form, we will reply as soon as possible.