Filament geotextile filter fabric is the widely used non woven geotextile which is directly formed by spinning bonding by polyester method. The filament geotextile filter fabric has heat resistance and light resistance, and the high temperature resistance up to 230 °C. The filament geotextile filter fabric is thicker which can ensure the three-dimensional void ratio of the geotextile, which is beneficial to the realization of excellent hydraulic performance. The topping strength of non woven filament geotextile has great advantages especially for road construction, retaining walls and embankment reinforcement. Polyester filament geotextiles are widely used in the filtration of water conservancy dams and slope protection, channel isolation, seepage prevention, road, railway, airport runway foundation isolation, filtration, drainage, soil slope, retaining wall and pavement reinforcement , drainage, soft foundation treatment of port projects, beach dikes, seaports and breakwaters, reinforcement and drainage. The common filament non woven geotextile has a specification of 100g/m2-800g/m2 and a width of 1m-6m.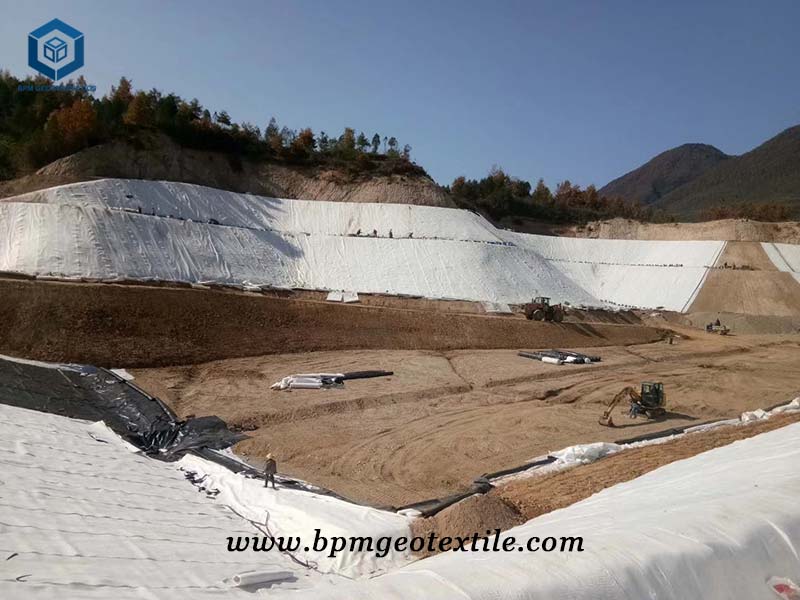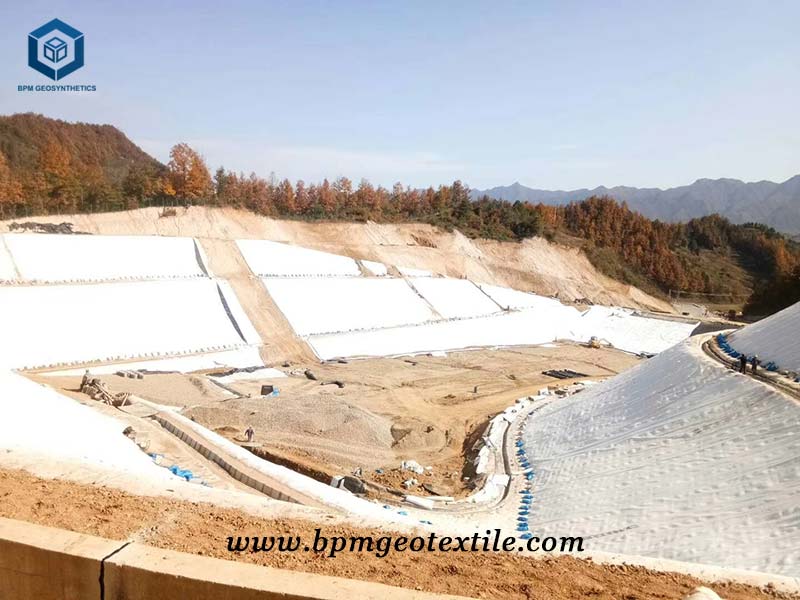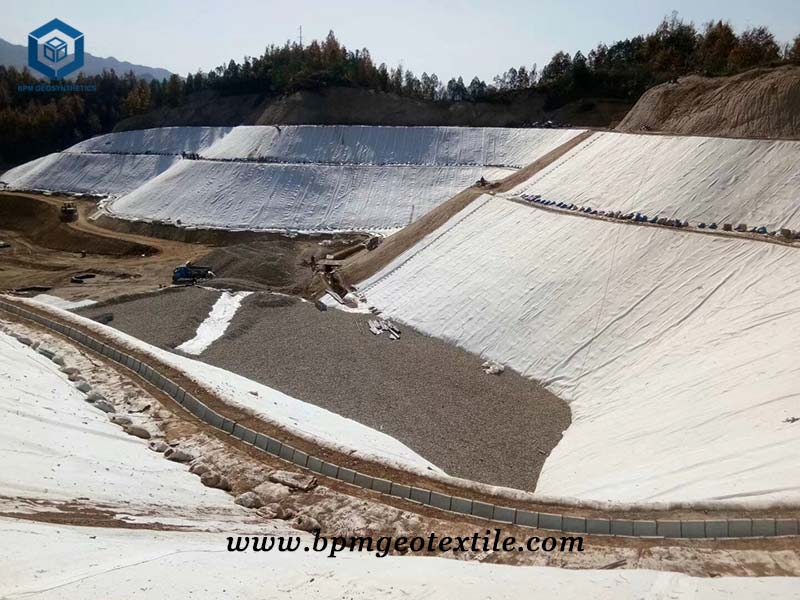 In April 2018, Qingdao Port Road Construction Project Department contacted BPM to inquire about filament geotextile filter fabric price. Due to its high temperature resistance and high bursting strength, the filament geotextile filter fabric was laid between the roadbed stability layer and the asphalt layer to extend the service life of the road. BPM actively responded and communicated with the project leader several times to finalize the filament geotextile price of the project. The project department immediately sent the materials department and the quality inspection department staff to visit the factory, and inspected 200g/m2 filament geotextile. The production process and quality of geotextiles meet the requirements of the project, and the contract for the sale of filament geotextile filter fabric was signed immediately.
Specifications of filament Geotextile Filter Fabric for Port Construction in Tsingdao
Filament geotextile filter fabric s

pecification: 200g/m2

Quantity: 40,000 square meters

Executive standard: GB/T 17638-2008

Delivery time: two weeks
On April 29th, 2018, the filament geotextile filter fabric was delivered to the designated site of the Qingdao Port Road Construction Project in two trips. The quality and quantity of the on-site inspection were all in line with the requirements. The project leaders were very satisfied and praised us as the excellent suppliers.
About BPM
BPM was established in 2010 and its geosynthetic products are widely sold at home and abroad. Our main products include geomembrane, geotextile, geocells, geosynthetic clay liners (GCLs), drainage boards, geogrids, and other geotechnical materials. We have been committed to the development, production and sales of geotechnical materials and post-installation services. Our geosynthetic products are widely used in highways, railways, aquaculture, sewage treatment, municipal engineering, mining, landfills, landscapes, and water conservancy projects. Welcome to visit our factory, we will give you satisfactory service with high quality product with competitive factory price!
BPM is also providing professional design and installation service. OEM and ODM are also available. If you have any questions or inquiries,  please fill and submit the following form, we will reply as soon as possible.