Geonet geotextile, also called drainage net, is a two or three-layer three dimensional drainage geosynthetics product which is often made with polypropylene PP or regenerated HDPE geonet and covered with double-sided thermally heat-bonded nonwoven geotextile on both sides or one side. BPM geonet geotextile consists of a geonet core and heat-bonded non woven geotextile on both sides or one side.The HDPE geonet is manufactured from high quality polyethylene resin, contain 2%-3% carbon black, anti-UV and anti-oxidant, processed by special extruding technology, and has excellent performance which traditional draining gravel doesn't have. The non woven geotextile is t made from polyester virgin material, formed by the process of needle punching and thermally bonding which offers optimum performance per unit weight which features good mechanical properties of tensile strength and puncture resistance, good drainage ability, acid and alkali resistance and anti-aging properties. Geonet geotextile is widely used for landfill, railway system drainage, road subgrade drainage, tunnel and retaining wall, etc.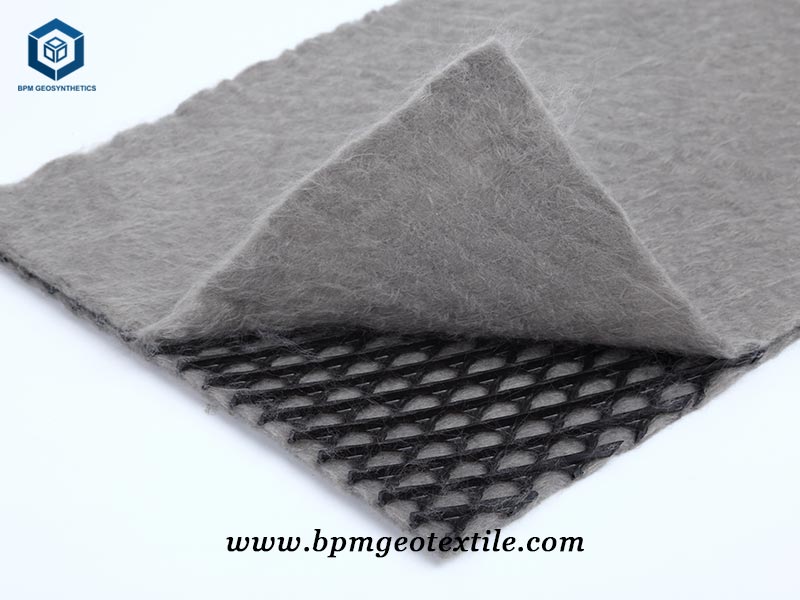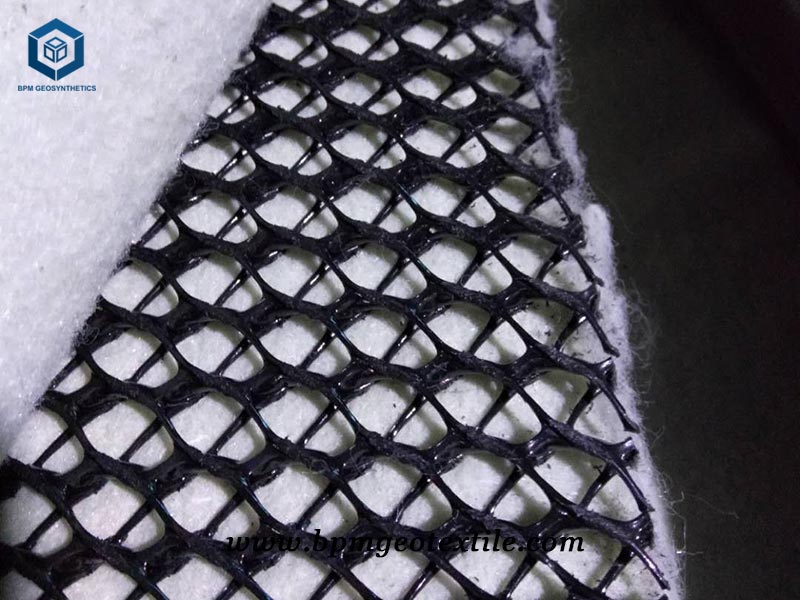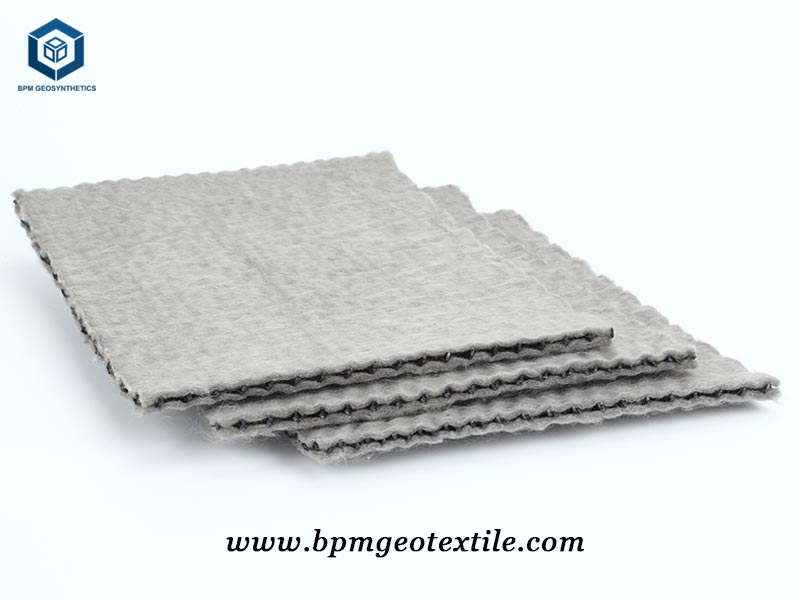 In January 2018, our Thailand customer got a tender for a landfill project. The geonet geotexitle is needed to act as the geomembrane protection and soil water drainage lining system.The required quantity of geonet geotexitle is more thant 20,000 square meters.We recommended them our 970gsm geonet geotexitle which contain 200gsm geotextile and 750gsm two ribs of geonet. The non woven geotextile was heat bonded on one side of geonet. The geonet geotextile sample was offered for their engineer lab test, then he confirmed the quality and after that order of 20,000sqm  geonet geotexitle was placed.The three dimensional drainage geocomposite geonet function as drainage and protection very well in their landfill site and they approved our quality. In the following consequent several months, more quantity of geocomposite geonet will be required and we will be responsible for their geonet geotexitle supply。
Specifications of
Geonet Geotextile Used in Thailand Landfill Site
Total geonet geotextile quantity – 20,000 m2

Each roll size 4.5m*50m
About BPM
BPM was established in 2010 and its geosynthetic products are widely sold at home and abroad. Our main products include geomembrane, geotextile, geocells, geosynthetic clay liners (GCLs), drainage boards, geogrids, and other geotechnical materials. We have been committed to the development, production and sales of geotechnical materials and post-installation services. Our geosynthetic products are widely used in highways, railways, aquaculture, sewage treatment, municipal engineering, mining, landfills, landscapes, and water conservancy projects. Welcome to visit our factory, we will give you satisfactory service with high quality product with competitive factory price!
BPM is also providing professional design and installation service. OEM and ODM are also available. If you have any questions or inquiries,  please fill and submit the following form, we will reply as soon as possible.