Geotextile drainage fabric is a perfect solution for drainage areas which require a tougher, thicker fabric than our standard drainfield fabric. Geotextile drainage fabric is robust and durable fabrics designed to increase soil stabilization and ground support in a given location. Typically made from polypropylene fibers, these geotextiles are high in strength to allow for maximum slope support, stabilization and erosion control. BPM non woven geo fabric is made from virgin continuous polyester filament by needle punching and thermally bonding process to form strong fabric that retains its dimensional stability and is resistant to damage from construction stresses. Geotextile drainage fabric can offer optimum performance features including high tensile strength, puncture resistance, perfect acid and alkali resistance, excellent drainage and anti-aging properties etc. It is widely used for separation, filtration, drainage, protection and reinforcement functions in civil environmental engineering and construction projects.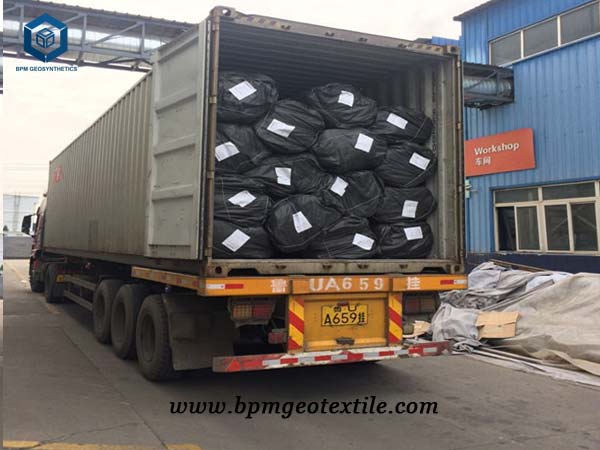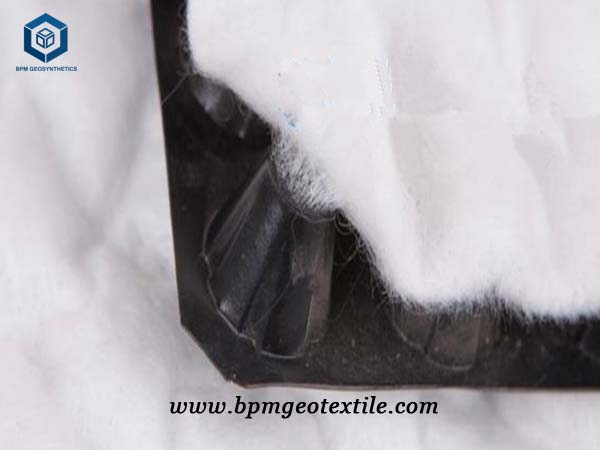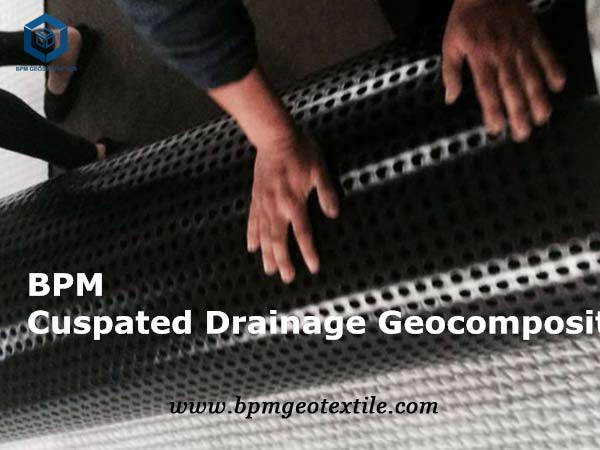 According to the greening needs of modern cities, green plants are always planted upon the underground garage. The water storage is also essential for plant growing. The moisture proof is also important to underground garage. This seems contradictory. But geotextile drainage fabric with excellent drainage and filtration properties. This drainage geotextile fabric has a stable but open structure making it ideal material for drainage liner when constructing underground garage.
Our Chinese customer apply Geotextile drainage fabric for underground garage project. The drainage project requires non woven geo fabric to concrete with different physical properties. They visited the BPM factory to discuss and negotiate cooperation. The Chinese customer was satisfied with BPM geotextile drainage fabric production process, raw materials and product quality. In addition, I recommend ASTM standard and we quoted them very competitive price. Finally, they signed the supply contract and construction service agreement.
Specifications of Geotextile Drainage Fabric for Underground Garage
• Total quantity – 30,000m2
• Each roll size – 2.9m*30m
• Thickness –0.8mm-1.5mm
• Specification–200g/m2
About BPM
BPM had provided many types of effective and states of the art geomembranes, geotextile and other geosynthetics to over 36 countries. Our main customers are from Australia, France, Sweden, UK, Hong Kong, Hungary, New Zealand, Poland, Mexico, Ecuador, Brazil, Pakistan, Bangladesh, Thailand, Vietnam, Malaysia, Indonesia, Singapore, Philippines, Sri Lanka, India, UAE, Saudi Arabia, Qatar, Kenya, Ghana, Ethiopia, Somalia, Nigeria, South Africa, Swaziland, Mongolia etc.
BPM is also providing professional design and installation service. OEM and ODM are also available. If you have any questions or inquiries,  please fill and submit the following form, we will reply as soon as possible.