The geotextile drainage sheet is made by heat bonding high density polyethylene to polyester or polypropylene non woven geotextile. The geotextile drainage sheet is an air gap film with non woven geotextile on one side that provides drainage and filtration. The top surface of the cone is glued to a non-woven geotextile to prevent the passage of dirt particles, thus avoiding the drainage channel obstructing and making the channel drain smoothly. BPM brand geotextile drainage sheet can be used in civil engineering projects garage roof greening, vertical greening, sloping roof greening, football field, golf course, airports, roadbeds, subways, tunnels, landfills, etc.
A good drainage system plays an important role in the construction period of the civil works and the normal use and life of the structures. The traditional drainage method uses brick and stone tiles as a filter layer, uses more pebbles or gravel as a drainage layer, and discharges water to a designated location. The geotextile drainage sheet forms an effective drainage system with the porous seepage pipe to form a system with water seepage, water storage and drainage functions. Replacing the cobblestone drainage layer with the geotextile drainage sheet saves time, effort and energy, it also saves investment and reduces building loads.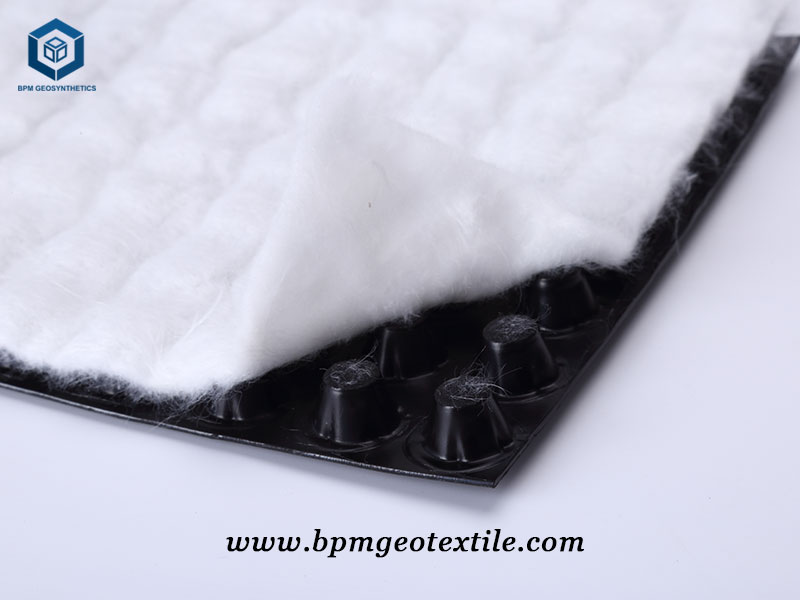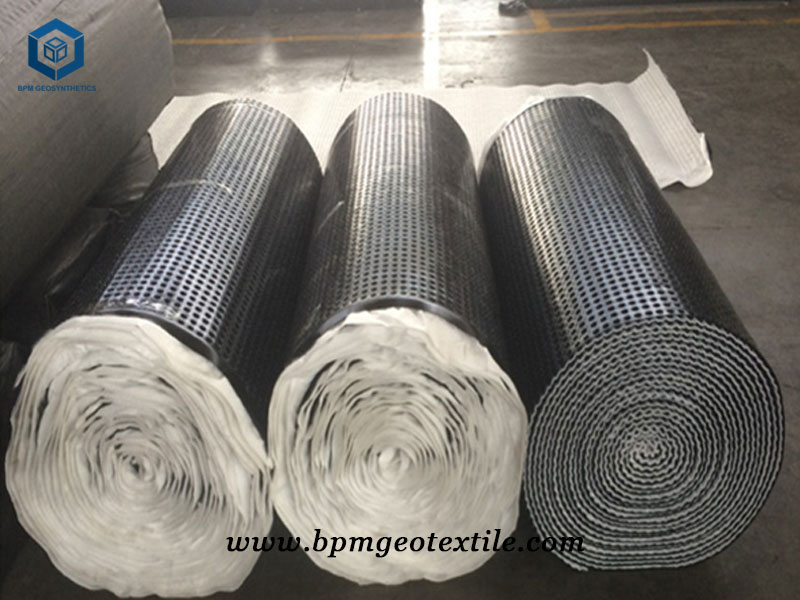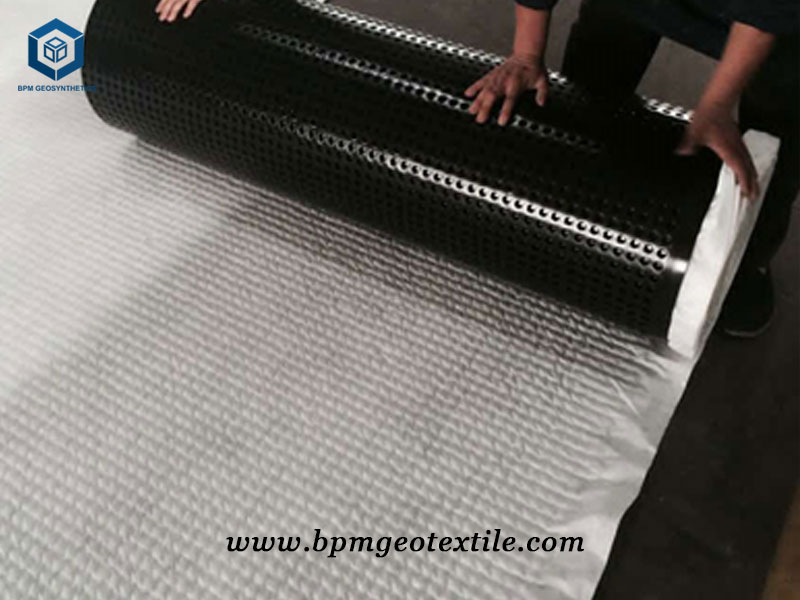 Our Sweden customer sent us an enquiry about the 4,000 square meters eotextile drainage sheet for garden project. We respond to customers, our geotextile composite geotextile drainage sheet can play the role of waterproof, drainage, protection, etc. After 2 weeks communication, our customer placed order and paid the deposit.
Specifications of Geotextile Drainage Sheet for Garden Project in Sweden
Core material: HDPE

Drainage plate thickness: 0.8mm-1.5mm;

The height of the recessed hole: 1.0cm-2.5cm;

Weight: 600g – 2000g

Non woven geotextile – Filament geotextile

Size: 2.9 m * 30 m.

Area: 4,000 square meters
About BPM
BPM had provided many types of effective and states of the art geotextile, geomembranes, and other geosynthetics to over 36 countries. Our geosynthetic products are widely used across a variety of industries including waste containment, water containment, aquaculture, industrial project, energy project and mining projects, etc. Our main customers are from Australia, France, Sweden, UK, Hungary, New Zealand, Poland, Mexico, Ecuador, Brazil, Pakistan, Bangladesh, Thailand, Vietnam, Malaysia, Indonesia, Singapore, Philippines, Sri Lanka, India, UAE, Saudi Arabia, Qatar, Kenya, etc.
BPM is also providing professional design and installation service. OEM and ODM are also available. If you have any questions or inquiries,  please fill and submit the following form, we will reply as soon as possible.