Short fabric geotextile fiber is also called Short Fiber Needle Punched Geotextile Fabric. BPM short fabric geotextile fiber is often made from polypropylene or polyester fibers processed by woven, needle-punched or heat-bonded methods. short fiber needle punched geotextile fabric is made from 100% virgin staple polypropylene fibers that are tangled and interlocked with each other by needle-punching process. Our geotextiles are widely used used to separate, filter, reinforce, stabilize, protect, retain and drain soil, etc,  they have the following characteristics.
1.Good air permeability and water permeability which can pass the water out and intercept the sand running-down.
2.High water diversion property, short fabric geotextile fiber can form drainage passageway, transpire the surplus liquid and gas.
3.High water permeability even under the pressure of soil and water.
4.High spread, transfer or decompose the concentrate stress effectively to avoid the soil be damaged by outside affection.
5.Light weight, convenient to use, easy construction, shorten working-period, increase economic efficiency
6.High tensile strength and anti-deformation property of soil. Short fabric geotextile fiber can increase the stability of building structure, and also improve the soil quality.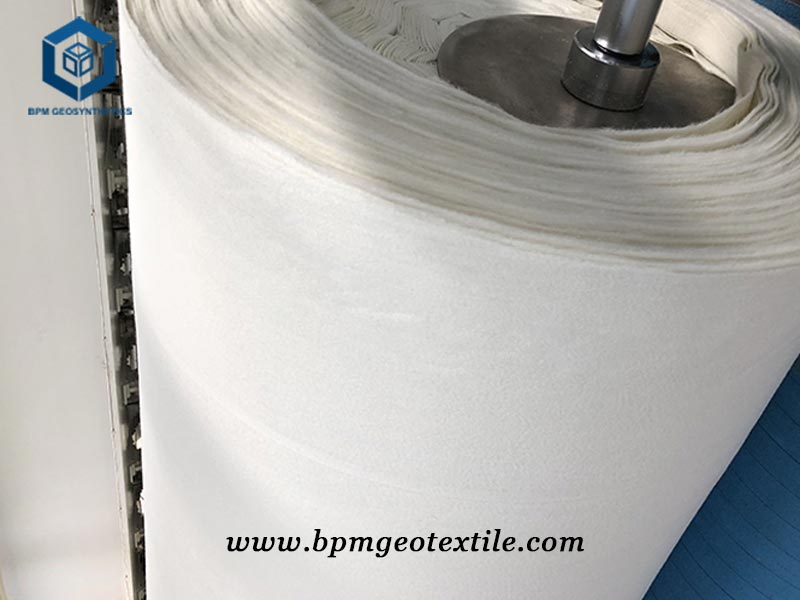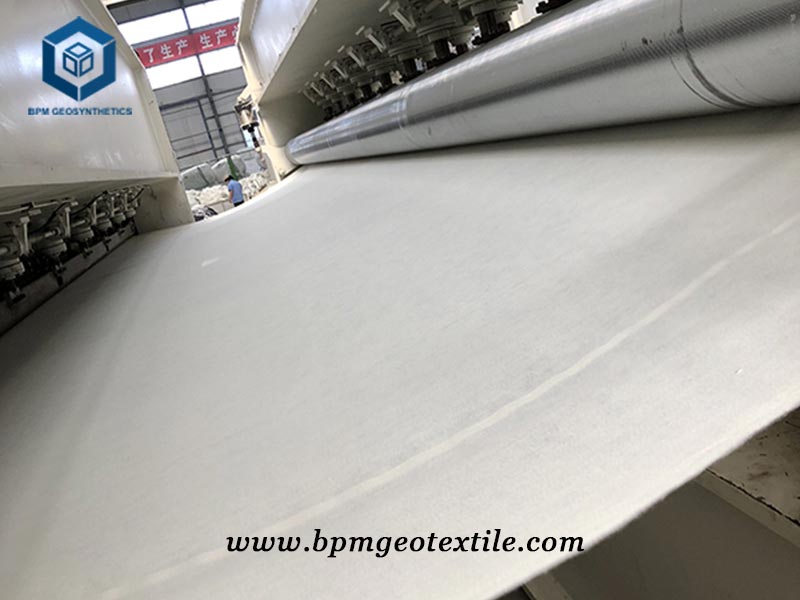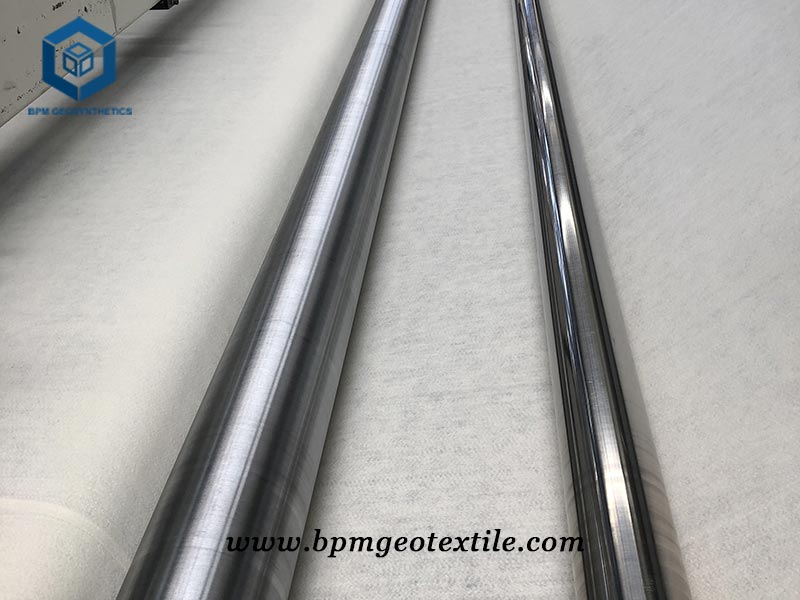 Our UAE customer sent us an inquiry for 150 g/m2 short fabric geotextile fiber for road construction and asked for samples of nonwoven geotextile fiber from us. We sent them samples of geotextile fiber. Two days latter since received samples, they accepted our getextile price and delivery time by negotiation and communication and then they placed the order to us. Thanks for the trust from our client.
Short Fabric Geotextile Fiber for Road Construction in UAE
Total nonwoven geotextile quantity

–

19720m

2

Geotextile specification

–

150 g/m

2

Each roll size is 5.8m*100m

One 20 GP container
About BPM
BPM had provided many types of effective and states of the art geotextile, geomembranes, and other geosynthetics to over 36 countries. Our geosynthetic products are widely used across a variety of industries including waste containment, water containment, aquaculture, industrial project, energy project and mining projects, etc. Our main customers are from Australia, France, Sweden, UK, Hungary, New Zealand, Poland, Mexico, Ecuador, Brazil, Pakistan, Bangladesh, Thailand, Vietnam, Malaysia, Indonesia, Singapore, Philippines, Sri Lanka, India, UAE, Saudi Arabia, Qatar, Kenya, etc.
BPM is also providing professional design and installation service. OEM and ODM are also available. If you have any questions or inquiries,  please fill and submit the following form, we will reply as soon as possible.