Geotextile landscape fabric is the kind of geotextile that can be defined as a "fabric or synthetic material placed between the soil and a pipe, gabion or retaining wall to enhance water movement and retard soil movement, and as a blanket to add reinforcement and separation." Geotextile landscape fabric can offer optimum performance features including high elongation, high tensile strength, excellent permeability, durable CBR puncture resistance and stabilized UV resistance. BPM geotextile landscape fabric is available in varying strengths and thicknesses to ensure appropriate material selection for your requirements. Geotextile landscape fabric is widely used to protect membranes in landfill applications and used in landscaping to protect surfaces and structures from weeds and root growth.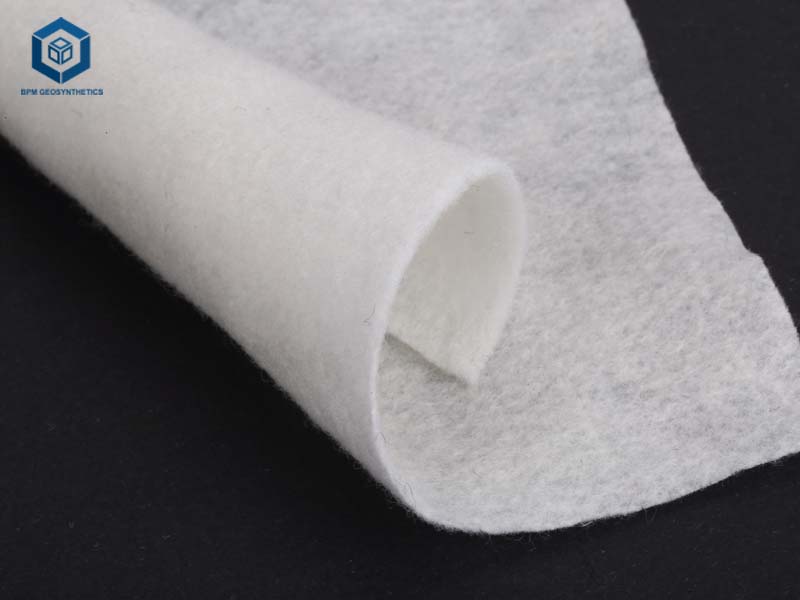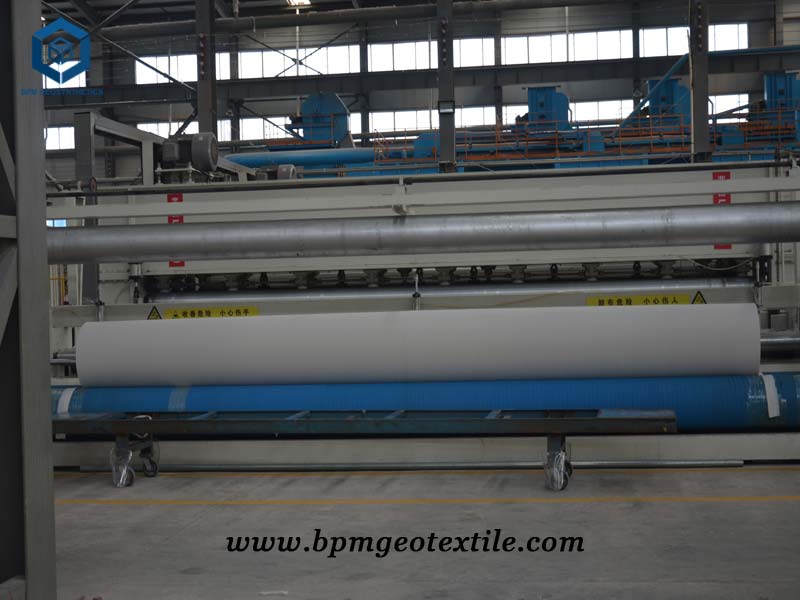 The use of geotextile sheet in many areas can substantially reduce the occurrence of adverse conditions. The installation of geotextile landscape fabric combined with gravel can help provide a proper environment that animals, humans, vehicles, and equipment can travel on, and can also provide an erosion control benefit.
Our India customer sent us an inquiry about geotextile landscape fabric for environmental project. We sent him our geotextile sheet manufacturing videos, pictures and certificates. Meanwhile, we sent our professional non woven geotextile fabric and more details of project design by communication and negotiation quickly. They confirmed the quality of our geotextile road fabric finally and placed an order.
Specifications of Geotextile Landscape Fabric for Environmental Protection in India
Total quantity – 250,000m2
Each roll size – 6m×100m
Specification–400g/m2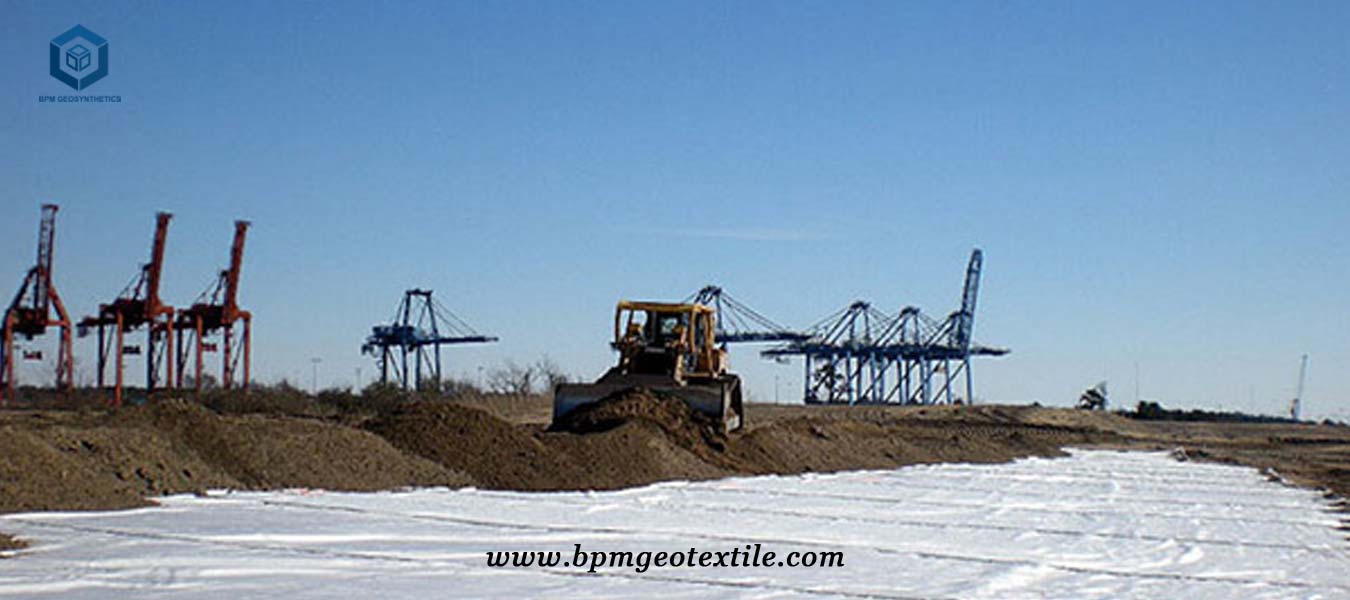 About BPM
BPM had provided many types of effective and states of the art geomembranes, geotextile and other geosynthetics to over 36 countries. Our main customers are from Australia, France, Sweden, UK, Hong Kong, Hungary, New Zealand, Poland, Mexico, Ecuador, Brazil, Pakistan, Bangladesh, Thailand, Vietnam, Malaysia, Indonesia, Singapore, Philippines, Sri Lanka, India, UAE, Saudi Arabia, Qatar, Kenya, Ghana, Ethiopia, Somalia, Nigeria, South Africa, Swaziland, Mongolia etc.
BPM is also providing professional design and installation service. OEM and ODM are also available. If you have any questions or inquiries,  please fill and submit the following form, we will reply as soon as possible.