Polyester filament geotextile membrane is the kind of hot sale non woven geotextile which is made from continuous polyester filaments by needle punching and thermal bonding consolidation process. Polyester filament geotextile membrane is an environmentally friendly building material with long-term corrosion resistance to various natural soils, moisture and microorganisms. BPM polyester filament non woven geotextile offers optimum performance per unit weight which features high tensile strength and puncture resistance, good acid and alkali resistance, excellent drainage and anti-aging properties, etc.
Main Properties of Filament Geotextile Membrane
Higher tensile strength

Puncture resistance

Good water permeability and filtration

Good resistance to aging, puncture, extensibility and bulkiness

Good corrosion resistance

Withstands tough construction loading
Filament geotextile membrane can replace traditional engineering materials and construction methods, while polyester filament geotextile membrane is more economical, more efficient and more stable.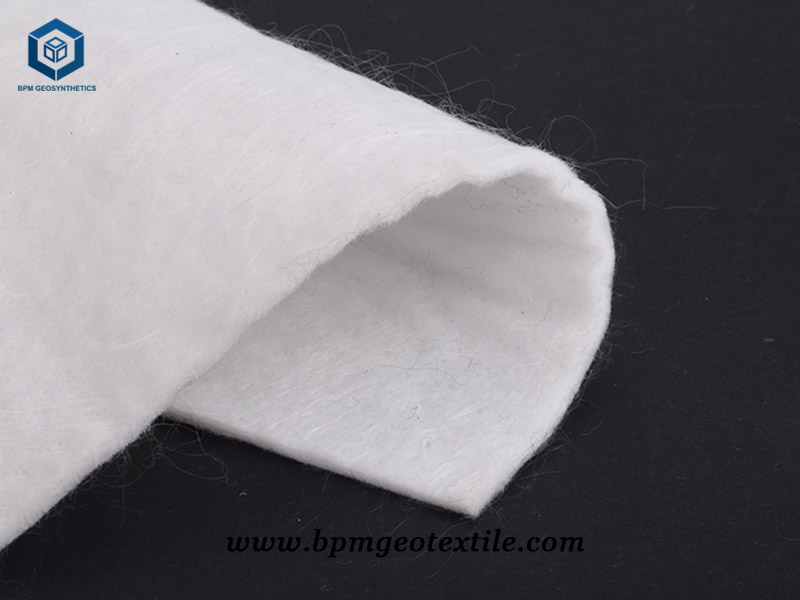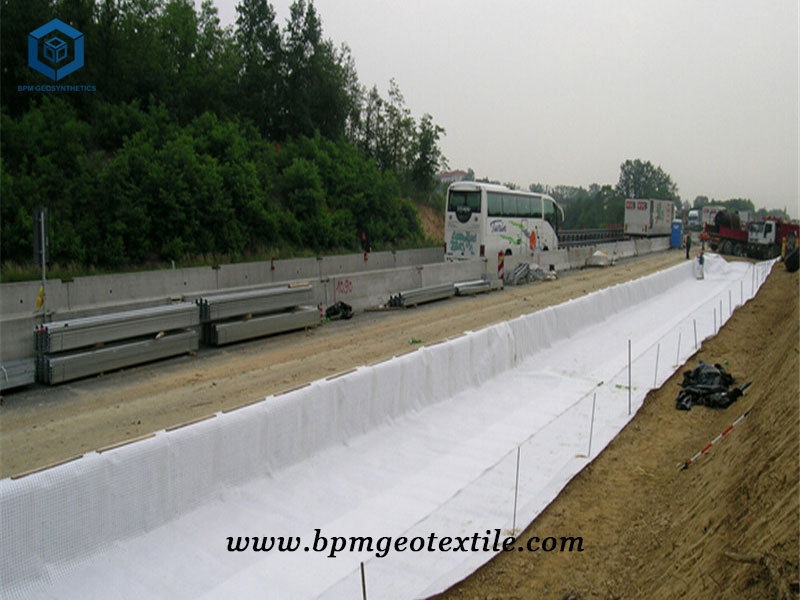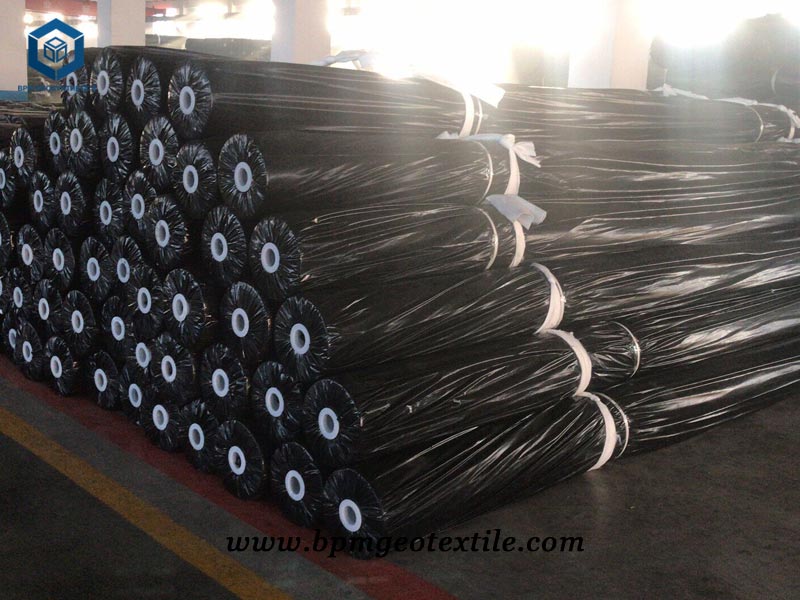 Indonesia customers sent us the inquiry for filament geotextile membrane. We communicated and discussed the technical parameters and requirement of geotextile fabric of the project, we recommended the filament non woven geotextile membrane. The customer was very satisfied with our reply and confirmed the specifications and order quantity of the they wanted by telephone and email. The two parties negotiated the payment terms, and then the Indonesia customer visited our factory. After the customer visited the company and discussed the project in detail, the we signed sales contracts for polyester filament geotextile on the spot, and paid 30% of the sales contract on the same day.
Specifications of Filament Geotextile Membrane for Pavement Maintenance Project
Total filament geotextile membrane quantity – 109,200m

2

Filament Geotextiles specification – 200 g/m

2

Each roll size is 5.8m*100m

Two 40HQ containers
After the goods arrived, Indonesia customers were very satisfied with the quality he delivery time of our geotextile membrane products. They will make an order for another non woven geotextiles next month.
About BPM
BPM had provided many types of effective and states of the art geotextile, geomembranes, and other geosynthetics to over 36 countries. Our geosynthetic products are widely used across a variety of industries including waste containment, water containment, aquaculture, industrial project, energy project and mining projects, etc. Our main customers are from Australia, France, Sweden, UK, Hungary, New Zealand, Poland, Mexico, Ecuador, Brazil, Pakistan, Bangladesh, Thailand, Vietnam, Malaysia, Indonesia, Singapore, Philippines, Sri Lanka, India, UAE, Saudi Arabia, Qatar, Kenya, etc.
BPM is also providing professional design and installation service. OEM and ODM are also available. If you have any questions or inquiries,  please fill and submit the following form, we will reply as soon as possible.