Geotextile underlayment fabric is the kind of geotextile used for soil separation and drainage. The use of geotextile underlayment fabric in road construction is increasing and improving due to improvements in its engineering properties and fabrication techniques. BPM geotextile underlayment fabric is available in varying strengths and thicknesses to ensure appropriate material selection for your requirements. Geotextiles allow filtration or separation of granular layers in roads and rail applications. Non woven geotextile membrane is widely used to protect membranes in landfill applications, used in coastal defence applications and used in landscaping to protect surfaces and structures from weeds and root growth.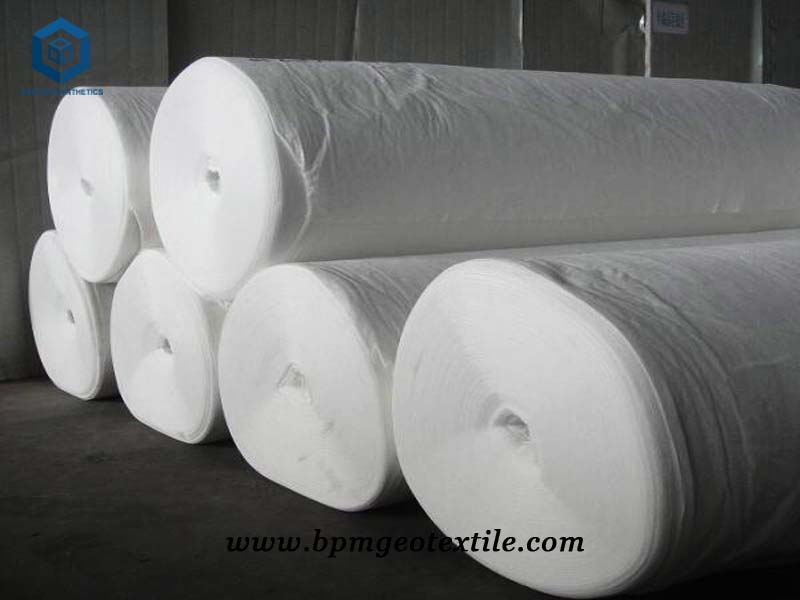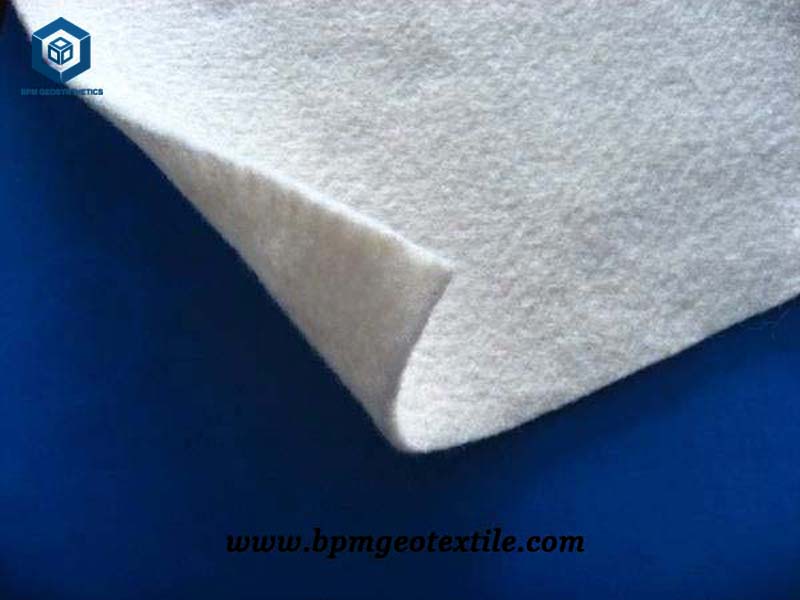 Geotextile underlayment fabric is manufactured from materials consisting of, at the minimum, the following as resin, carbon black, short-term processing stabilizers and long-term antioxidants. This composition of non woven geo fabric defines its superior properties and inherent deficiencies, and this has been the basis for the modification and progressive application of geotextile underlayment fabric.
Our Thailand customer wanted to purchase geotextile underlayment fabric for road construction project. The Thailand customer was satisfied with BPM geotextile underlayment fabric production process, raw materials and product quality. In addition, we recommended our geotextile installation guide and we quoted them very competitive price. Based on the recognition of our product quality, our customers have established a good cooperative relationship with us and signed order quickly.
Specifications of Geotextile Underlayment Fabric for Road Construction in Thailand
Total quantity – 100,000m2
Each roll size – 6m×100m
Specification–200g/m2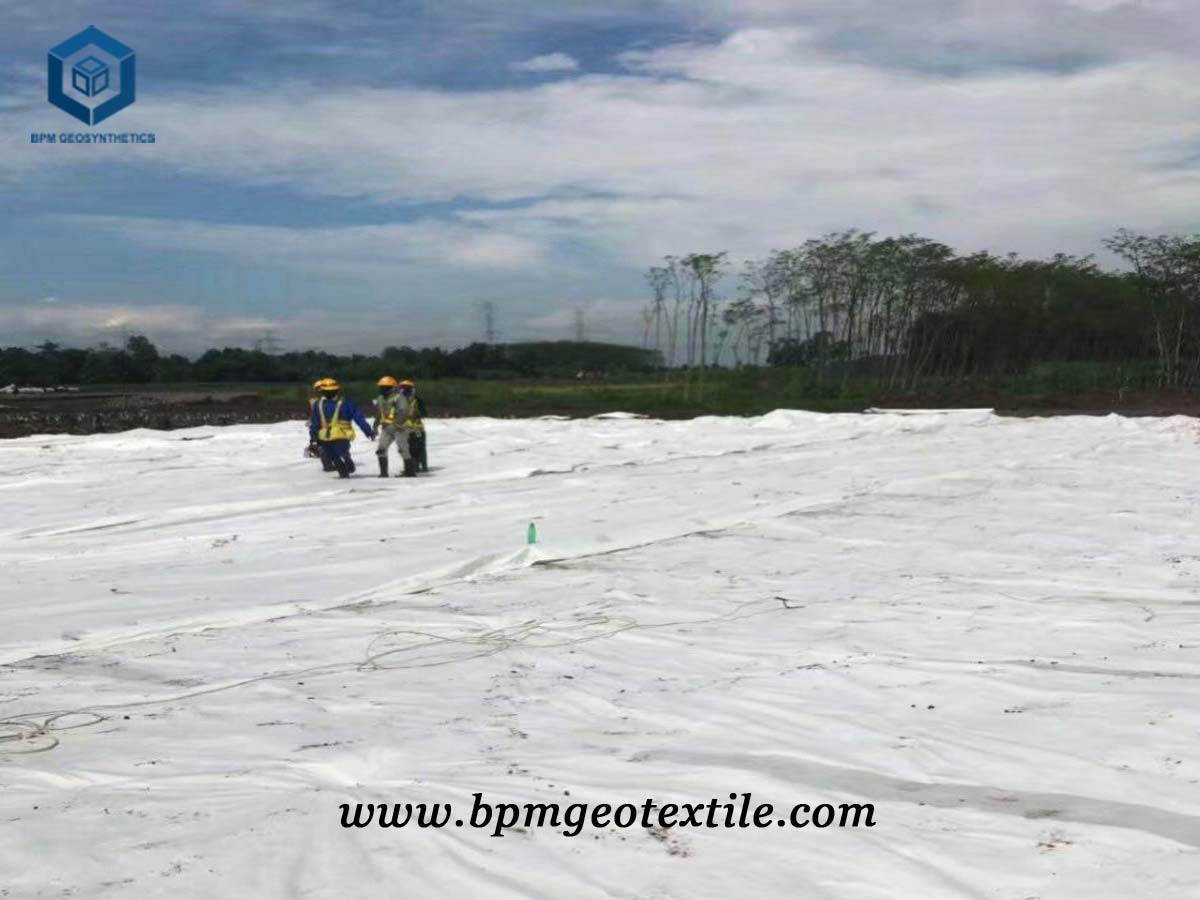 About BPM
BPM had provided many types of effective and states of the art geomembranes, geotextile and other geosynthetics to over 36 countries. Our main customers are from Australia, France, Sweden, UK, Hong Kong, Hungary, New Zealand, Poland, Mexico, Ecuador, Brazil, Pakistan, Bangladesh, Thailand, Vietnam, Malaysia, Indonesia, Singapore, Philippines, Sri Lanka, India, UAE, Saudi Arabia, Qatar, Kenya, Ghana, Ethiopia, Somalia, Nigeria, South Africa, Swaziland, Mongolia etc.
BPM is also providing professional design and installation service. OEM and ODM are also available. If you have any questions or inquiries,  please fill and submit the following form, we will reply as soon as possible.