Pet Non woven geotextiles in road construction are permeable nonwoven geosynthetic fabrics used to separate, filter, reinforce, protect or drain in civil engineering projects. Geotextiles are often used to filtrate or separate granular layers in roads and railway applications, to protect HDPE geomembrane liner in landfill applications or to protect surfaces and structures from weeds and root growth in coastal defense and landscaping applications.
The mass weight of 100gsm to 1000gsm PET geotextiles in road construction are affordable by BPM. One of our customers from Sweden has kept buying 200gsm PET non woven geotextile since the year 2013. They are the big local road construction company who have many road and garden construction projects. We sent our samples of 200gsm, 300gsm and 500gsm PET and PP geotextile to the customer. After inspection and engineering test, they choose the 200gsm PET non woven geotextile. They said BPM 200gsm non woven geotextiles in road construction are very suitable for common road construction projects, which can provide high strength and high elongation at break to ensure excellent resistance to damage during construction. BPM PET geotextiles in road construction are manufactured from high tenacity UV stabilized virgin polypropylene or polyester fibers which have been heavily drawn to ensure excellent long term durability in all soil types.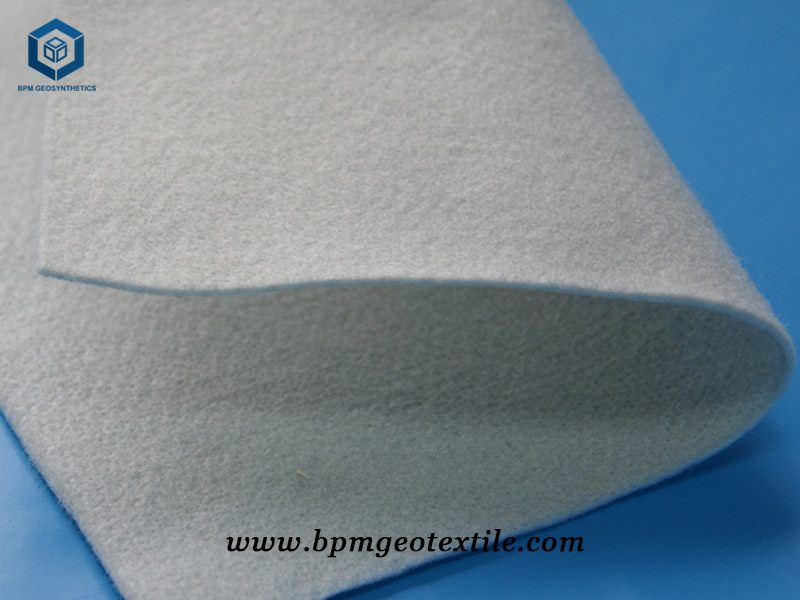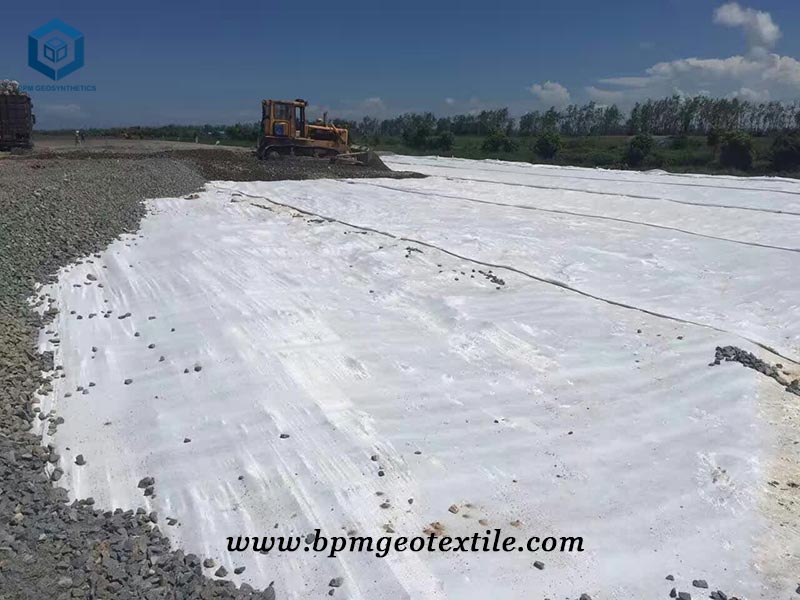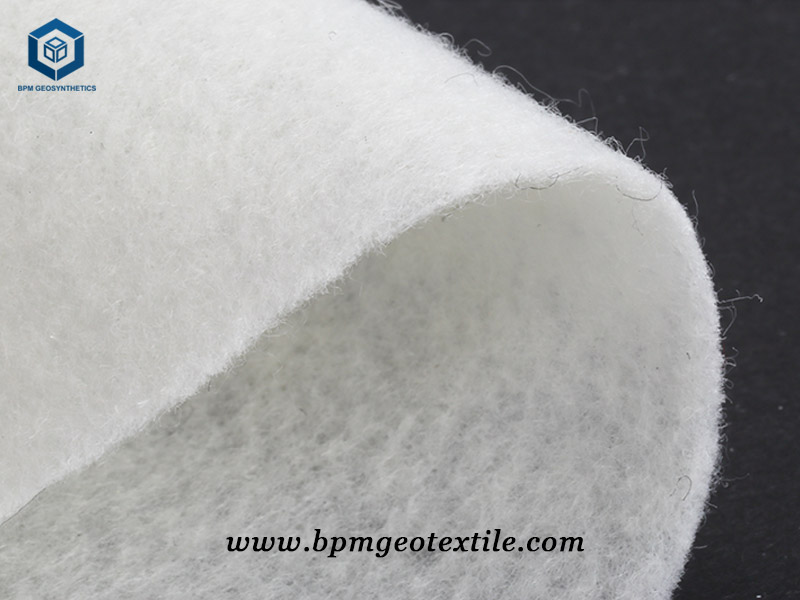 Specifications of PET Geotextiles in Road Construction Project in Sweden
Total PET Geotextiles in Road Construction Quantity – 200,000 m

2

PET Geotextiles in Road Construction Specification – 6m * 50m

Weight – 200gsm

Product Color – White

Application – road construction
Since the year 2013, they have kept the MOQ with over 200000m2 each year. More than 5 years passed, BPM is growing up together with all our partners. Now their business has expanded to the whole Sweden. With high quality geotextile product and best service, BPM is committed to serve more customers for the whole world.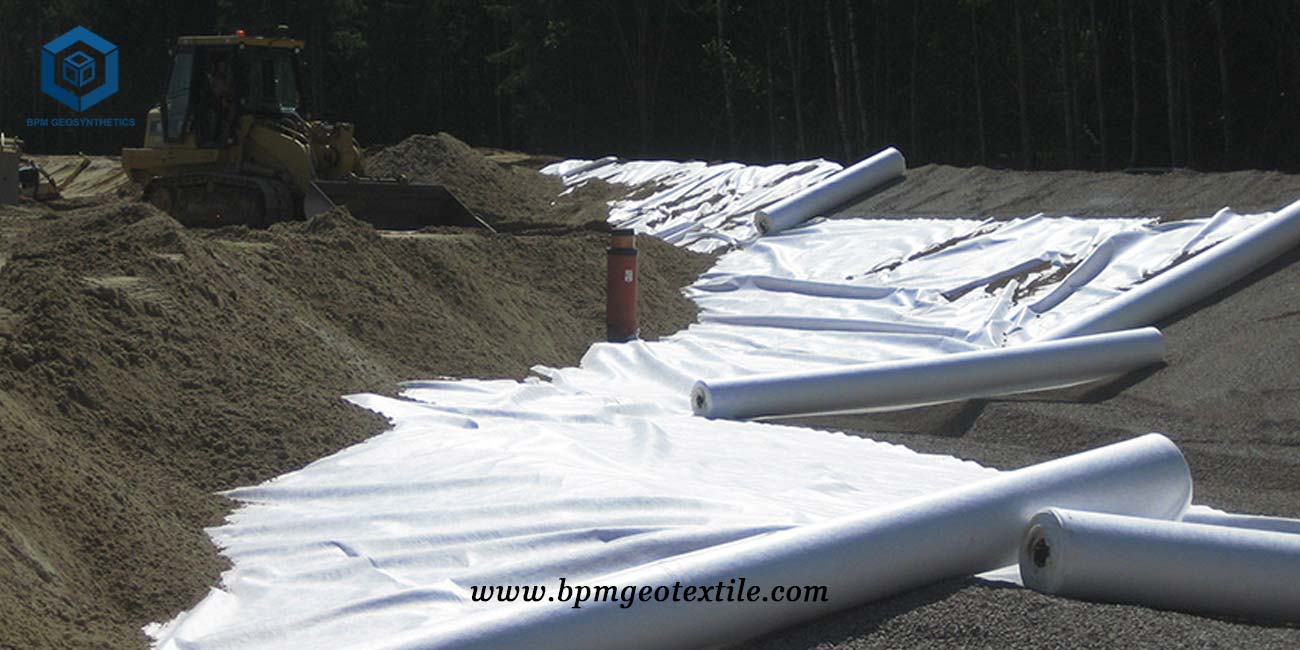 About BPM
BPM had provided many types of effective and states of the art geotextile, geomembranes, and other geosynthetics to over 36 countries. Our geosynthetic products are widely used across a variety of industries including waste containment, water containment, aquaculture, industrial project, energy project and mining projects, etc. Our main customers are from Australia, France, Sweden, UK, Hungary, New Zealand, Poland, Mexico, Ecuador, Brazil, Pakistan, Bangladesh, Thailand, Vietnam, Malaysia, Indonesia, Singapore, Philippines, Sri Lanka, India, UAE, Saudi Arabia, Qatar, Kenya, etc.
BPM is also providing professional design and installation service. OEM and ODM are also available. If you have any questions or inquiries,  please fill and submit the following form, we will reply as soon as possible.