Polypropylene woven geotextile (PP woven geotextile) is woven and blended by two rows of parallel virgin polypropylene yarns (or tape yarn) into planar, permeable textile patters with various thickness and compactness for different applications.  The base polypropylene material should fulfills ASTM standard requirement.  BPM pp woven geotextile is relatively light in weight, high grab strength, excellent puncture resistance, good stabilization, high ultraviolet ray resistance, high elongation, excellent stability and high tensile strength to allow for soil separation, maximum slope support, stabilization and erosion control, etc. It is widely used in in such civil environmental engineering and construction projects as roads, pavements, railroads, structures and water conservancy project, etc.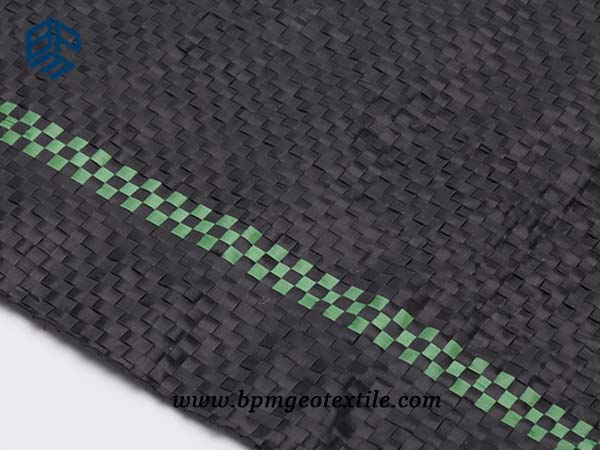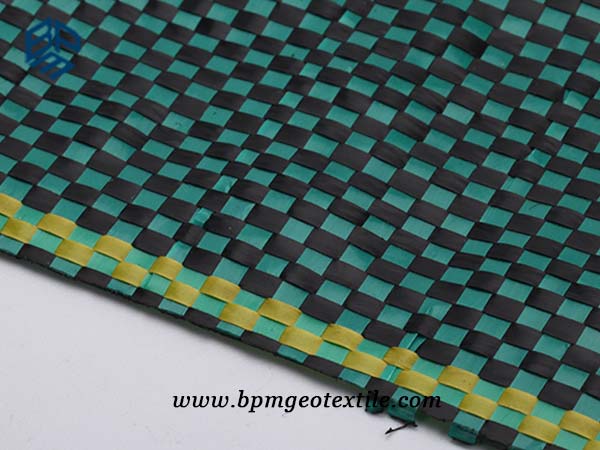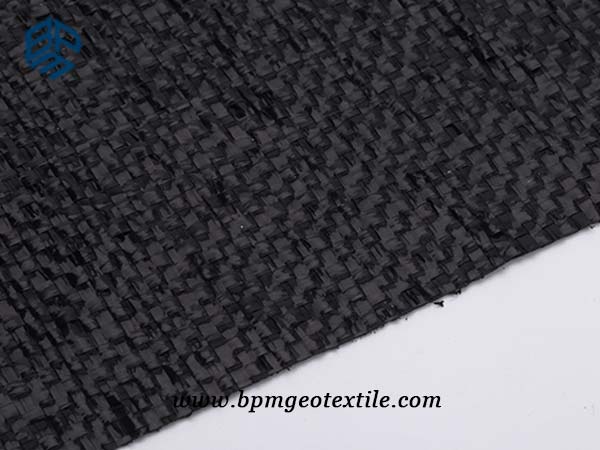 Polypropylene Woven Geotextile Specifications
No
Property
BTW20-15
1
Breaking Strength in MD KN/m
20
2
Breaking Strength in MD KN/m
 15
3
Elongation Rate
25%
4
Trapezoidal Tearing Strength, KN >=
0.2
5
 CBR Mullen Burst Strength KN
 1.6
6
Vertical Permeability cm/s
 10-1

~

10

-4
7
Sieve Size O90 (O95) (mm)
0.07~0.50

8

Unit Weight (g/m

2

)

 120
9
Variation
±10%
Polypropylene Woven Geotextile Features
High tensile strength

UV Resistant

Strong and Durable
Resistant to Chemical Substances

Resists biological degradation

Resistant to ultraviolet degradation

Strengthens and supports aggregates

Increases performance life of the road

Withstands tough construction loading

Ease of installation
Polypropylene Woven Geotextile Applications
Paved and unpaved road Construction.

Retaining Wall and Embankment. Water conservancy project such as river bank, dam protection, diversion irrigation, reservoir seepage and consolidation project, Filling sandbags, etc.

Road Project like soft foundation treatment, slope protection, road surface antireflection structure layer, drainage system, greenbelt.

Airport runway and railway foundation reinforcement, embankment slope strengthen layer and tunnel lining layer, landslide containment,  etc.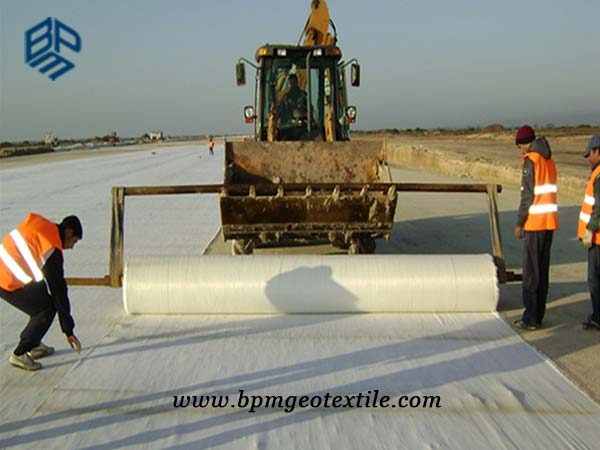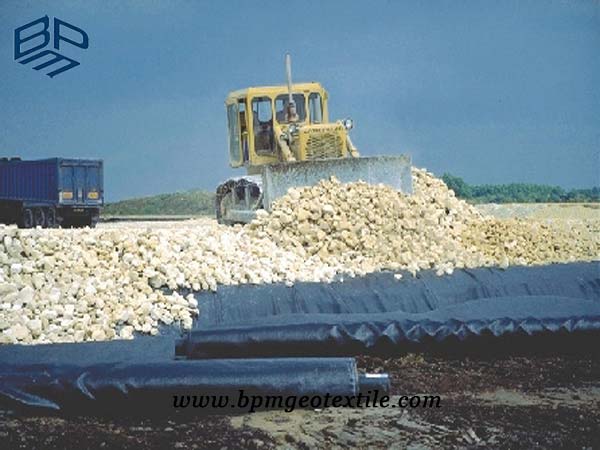 ABOUT BPM
BPM had been specialized in manufacturing and delivering turn key geotextiles and geosynthetic products and solutions to over 36 countries since its foundation in 2007. We are not only fabricating best quality geotextile products but also providing professional installation service. OEM and ODM are also available. If you have any questions or inquiries, fill in and submit the following form please, we will reply as soon as possible.