The short fiber needle punched non woven fabric is made of polyester fiber or polypropylene short fiber short fibers that are tangled and interlocked with each other by needle-punching process. The non woven needle punched geotextile fabric that is strong, permeable, and resistant to deformation. The short fiber needle punched non woven fabric has the characteristics of light weight, good permeability, high tensile strength, high elongation, high temperature resistance, corrosion resistance, anti-freezing, excellent ultraviolet stability, etc. The short fiber needle punched geotextile fabrice has filtration, separation and reinforcement. , drainage, protection, is widely used in roadbed reinforcement, road maintenance, sports halls, squatting, along the beach, cofferdams, bank protection slopes, reclamation, docks, ship locks, flood control and other projects.
The price of geotextiles varies greatly. First of all, we must know what the weight is, and the price of geotextiles with different weights is different. Generally, the geotextiles used in highway maintenance projects, the construction unit first decides according to the construction project, what kind of geotextiles are used, as well as the technical requirements and quality requirements of the geotextiles, and then the procurement personnel asks the manufacturers for the price of geotextiles. The price of staple fiber needle-punched geotextiles produced by BPM ranges from 1000 dollars to 16,00 dollars/ton.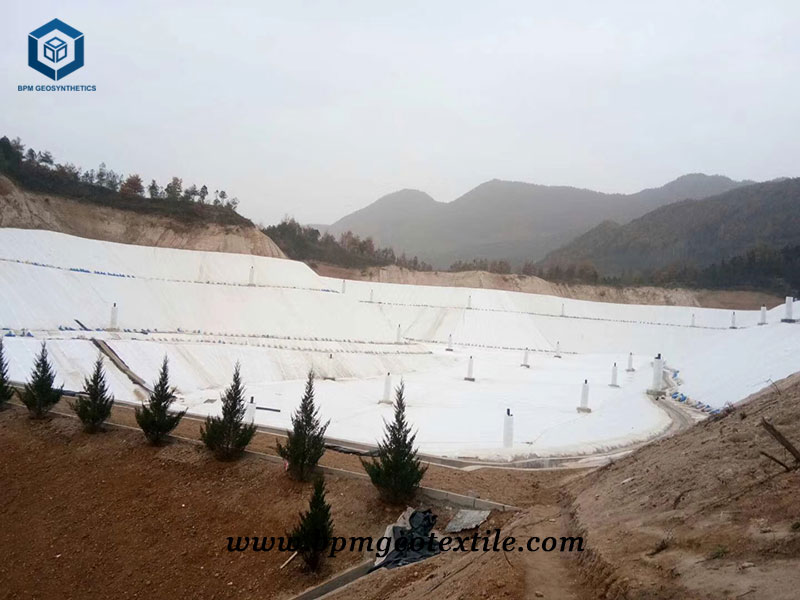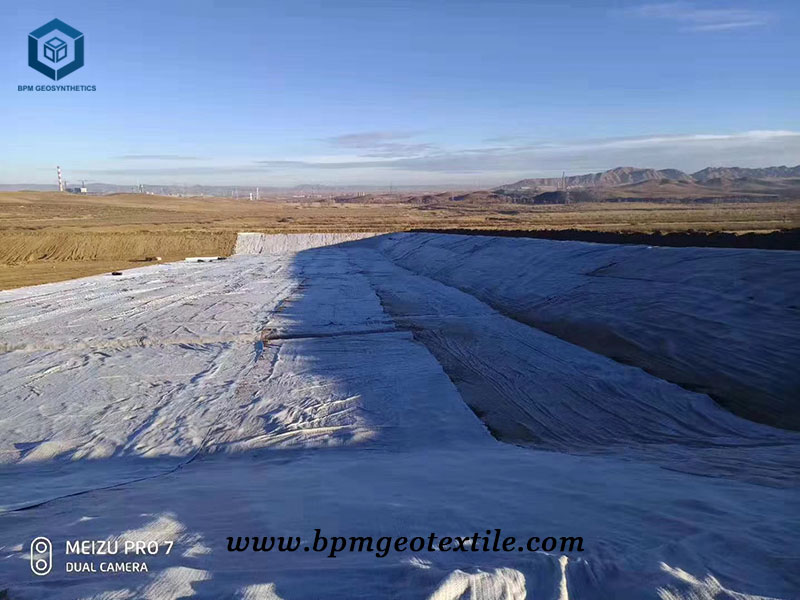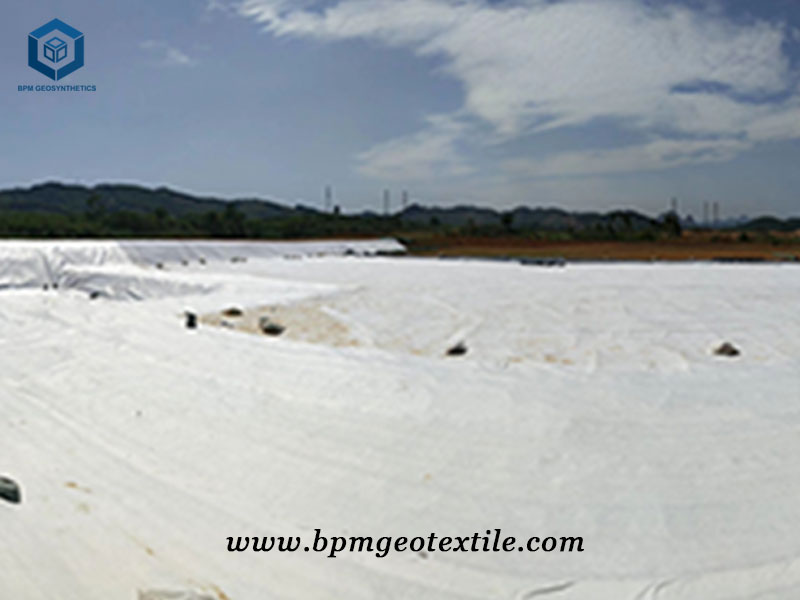 On January 10, 2019, our Thailand customers emailed us about the price of 500 grams of short fiber needle punched non woven fabric for road construction project. According to the customer demands, we sent him the price of short fiber needle punched geotextile and samples. Our customer received needl punched geotextile samples and tested them. After the endorsement, we signed the contract through the network.
Specifications of the Needle Punched Non Woven Fabric for Road Construction in Thailand
Total needle punched geotextile quantity – 50,000m

2

Filament Geotextiles specification – 500 g/m

2

Each roll size is 6m*50m
About BPM
BPM had provided many types of effective and states of the art geotextile, geomembranes, and other geosynthetics to over 36 countries. Our geosynthetic products are widely used across a variety of industries including waste containment, water containment, aquaculture, industrial project, energy project and mining projects, etc. Our main customers are from Australia, France, Sweden, UK, Hungary, New Zealand, Poland, Mexico, Ecuador, Brazil, Pakistan, Bangladesh, Thailand, Vietnam, Malaysia, Indonesia, Singapore, Philippines, Sri Lanka, India, UAE, Saudi Arabia, Qatar, Kenya, etc.
BPM is also providing professional design and installation service. OEM and ODM are also available. If you have any questions or inquiries,  please fill and submit the following form, we will reply as soon as possible.