Non woven geo fabric is also called non woven geotextile. BPM brand non woven geo fabric mainly includes short fiber needled punched geotextile fabric, polyester continuous filament geotextile. Our Vietnam client chose polyester continuous filament non woven geo fabric for his costline reinforment project.  Polyester continuous filament non woven geo fabric is the ideal geotechnical material for civil engineering applications. Our  polyester continuous filament non woven geotextile is made through the polyester filament into a network and consolidation method, the fiber arranged into a three-dimensional structure. The Polyester continuous filament textile has not only  good mechanical properties, but also  good vertical and horizontal drainage performance and good extension properties and high resistance to biological, acid and alkali, anti-aging and other chemical stability. At the same time, the  non woven geo fabricalso has a wide pore size range, tortuous pore distribution, excellent permeability and filtration performance.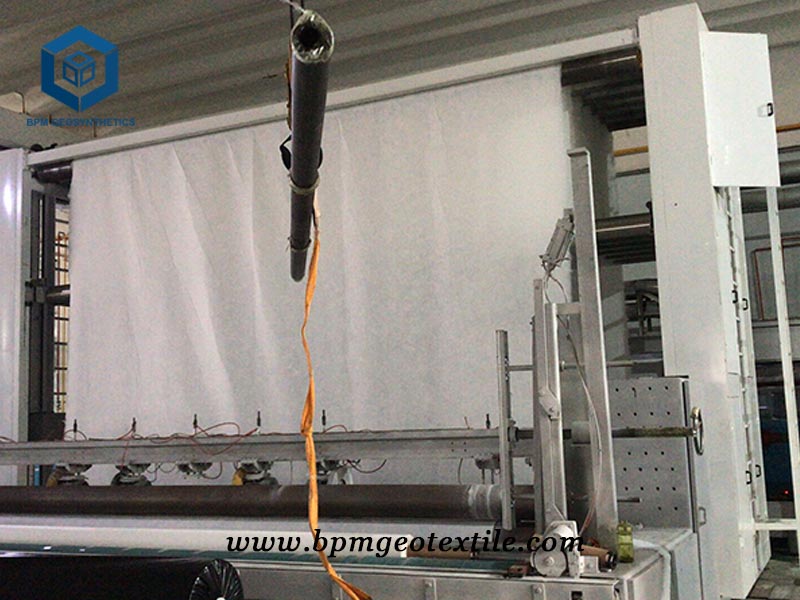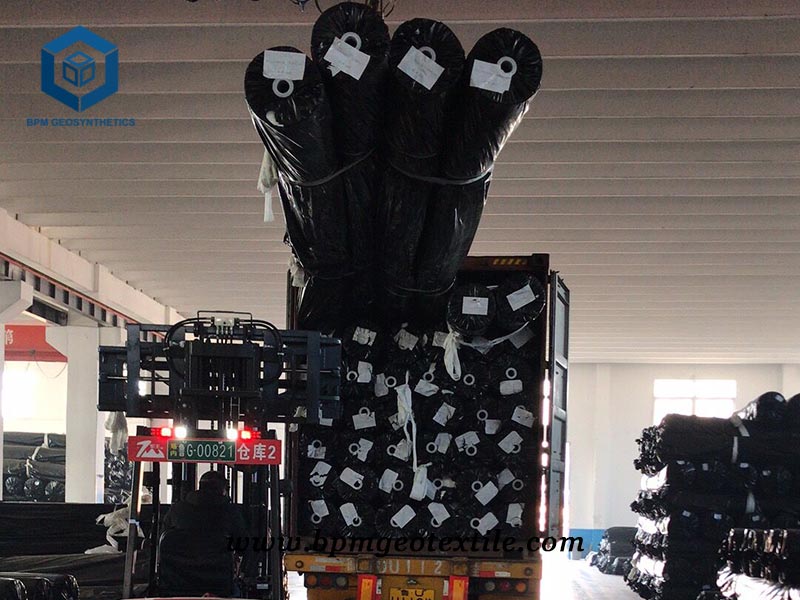 Our Vietnam customer searched polyester filament geotextile from Google. They looked for us and investigated our company from Internet. Once we got this inquiry for filament geotextile and we confirm the authenticity of inquiry and the identity of our Vietnam customer company by Bing. And then we acquired our customer's email address and got the specific inquiry on white color geotextile about one 40HQ container. We confirmed the order quantity and the payment terms for polyester continuous filament geotextile by negotiation. To our surprise,our Vietnam customer paid us 30% deposit directly upon received our PI. Thanks for my customers' trust.
Specifications of Non Woven Geo Fabric for Coastline Project in Vietnam
Total filament geotextile quantity – 30000m

2

One 40HQ containers

Filament Geotextile specification –300 g/m

2

Each roll size is 6m*50m
Main Functions of Polyester Continuous Filament Non Woven Geo Fabric
1. Separation
The polyester continuous filament non woven geo fabric has the property to isolate the railway dregs and the roadbed, roadbed and the soft base, surface of the airdrome and parking lot and the groundsill, different dam materials. The polyester continuous filament isolates the soil and the gravel of two kinds different granule pathway from the groundsill or other buildings. 
2.Reinforcement
The polyester continuous filament non woven geo fabric is the ideal geotechnical material to reinforce the highway, railway, soil-stone dam, breakwater, airport, backfill soil of retaining wall, slope protection, etc in which distributes the earth stress, prevents the side-displacement of the earth body and improves the earthbody stability. 
3.Protection 
The polyester continuous filament non woven geo fabric prevents the bank from being washed out, protects the bank and the bottom, prevents the water and soil from being washed away.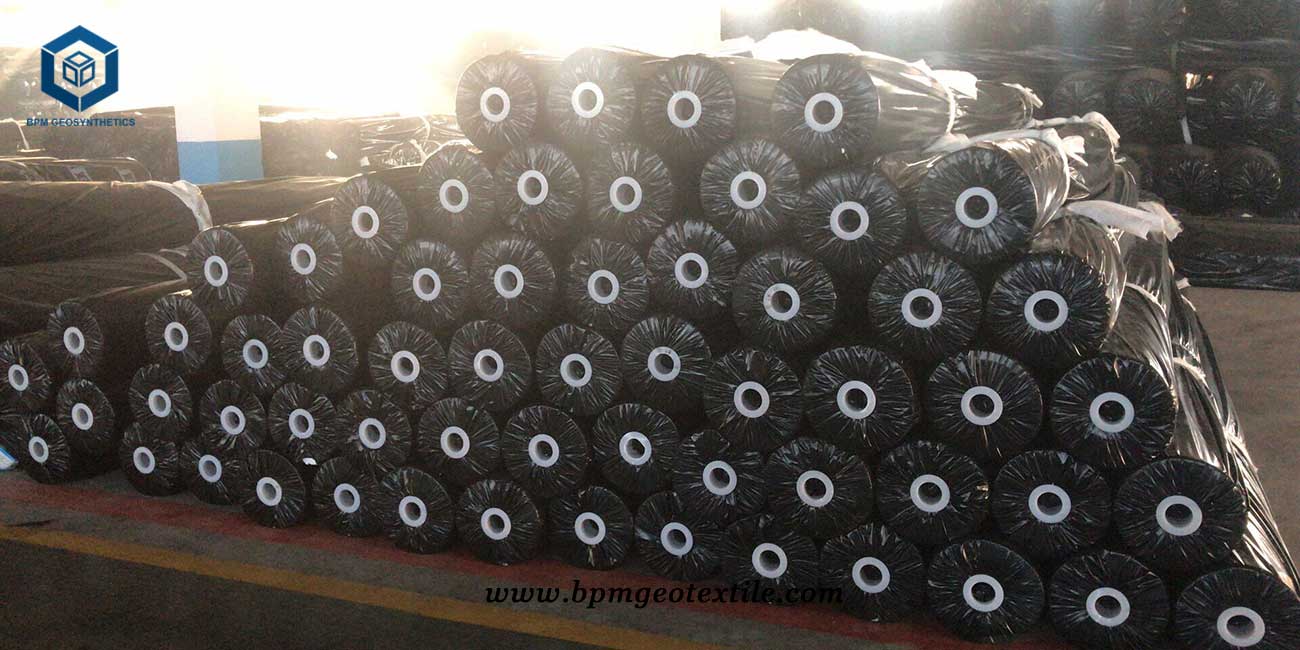 About BPM
BPM had provided many types of effective and states of the art geotextile, geomembranes, and other geosynthetics to over 36 countries. Our geosynthetic products are widely used across a variety of industries including waste containment, water containment, aquaculture, industrial project, energy project and mining projects, etc. Our main customers are from Australia, France, Sweden, UK, Hungary, New Zealand, Poland, Mexico, Ecuador, Brazil, Pakistan, Bangladesh, Thailand, Vietnam, Malaysia, Indonesia, Singapore, Philippines, Sri Lanka, India, UAE, Saudi Arabia, Qatar, Kenya, etc.
BPM is also providing professional design and installation service. OEM and ODM are also available. If you have any questions or inquiries,  please fill and submit the following form, we will reply as soon as possible.