Non woven geotextile filter fabric is the kind of robust and durable non woven geotetile which is widely used for landfill or civil construction projects such as roads,, reservoirs, canals, dams and many others retaining construction to improve soil stability, provide erosion control or aid in drainage. BPM non woven geotextile filter fabric is often made by needle punched or heat bonded methods which is offers optimum performance per unit weight which features high tensile strength and puncture resistance, good acid and alkali resistance, excellent drainage and anti-aging properties, etc.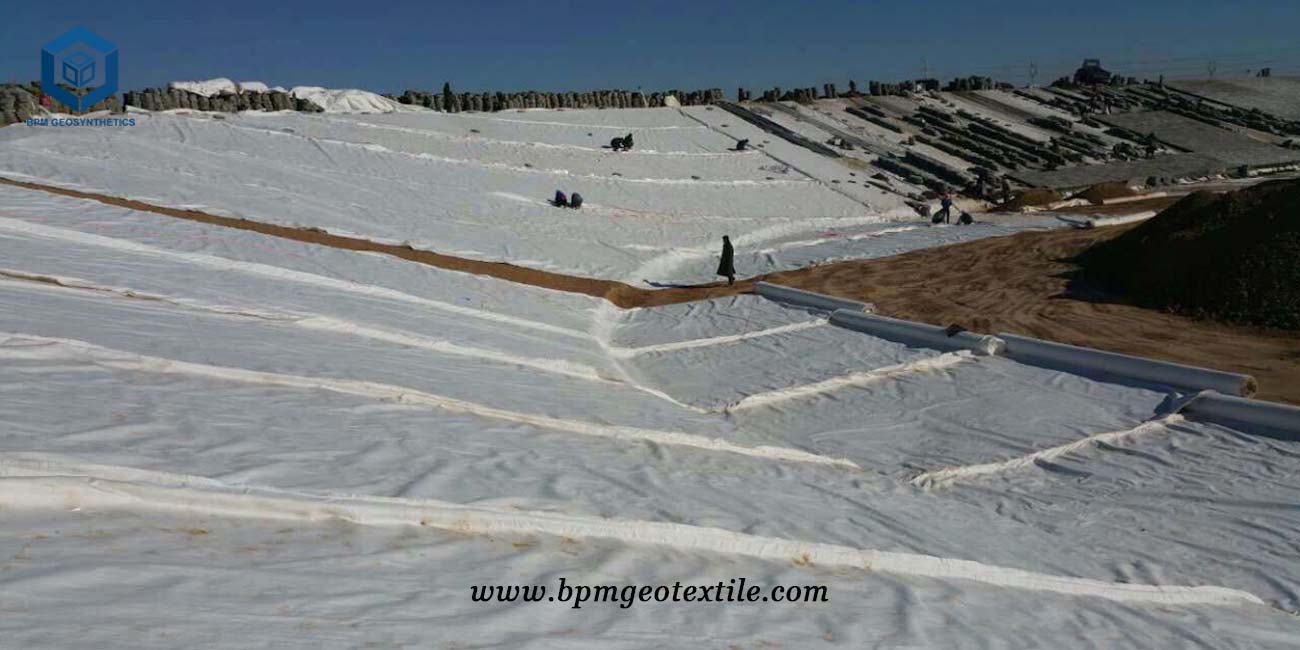 Our Tanzania customers got a landfill project in January 2019, they wanted to purchase non woven geotextile filter fabric. Before the project on preparation stage, they visited BPM geotextile factory and selected filament non woven geotextile for the landfill project after detailed and deeply negotiation and communication. They asked for filament non woven geotextile fabric samples for quality testing, third party lab report and export qualification for contractor approval. In later two weeks, our  Tanzania customers negotiated payment term, confirmed delivery schedule and factory onsite inspection.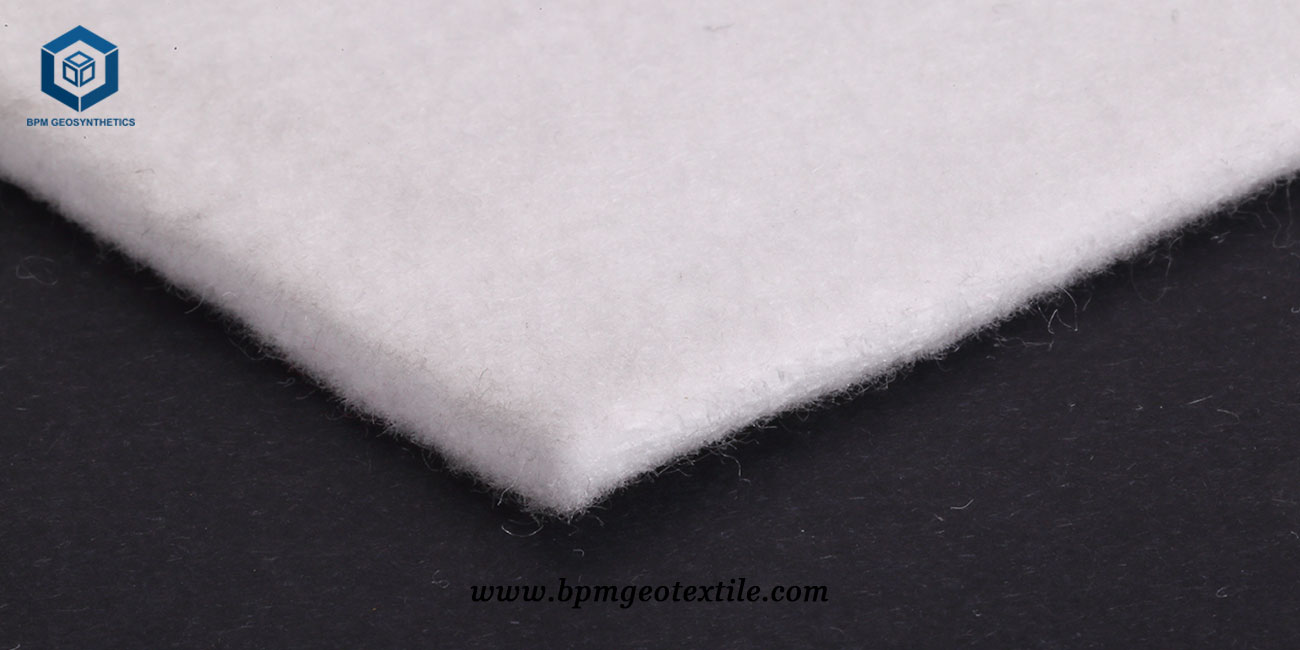 Two weeks later, we started the production of 6x40HQ container non woven geotextile filter fabric for first shipment. This isn a short time and tighter schedule of production to help our cutters to catch the project start deadline. In the meantime, we kept on producing another batch 6x40HQ containers to make the non woven geotextile fabric delivered on time. During the process, we send Tanzania customers the geotextile testing report of each set of goods and actual testing videos. Before delivery, third party came to test and hand in report to their engineer. This complete procedure could make sure the quality of non woven geotextile fabric before delivery.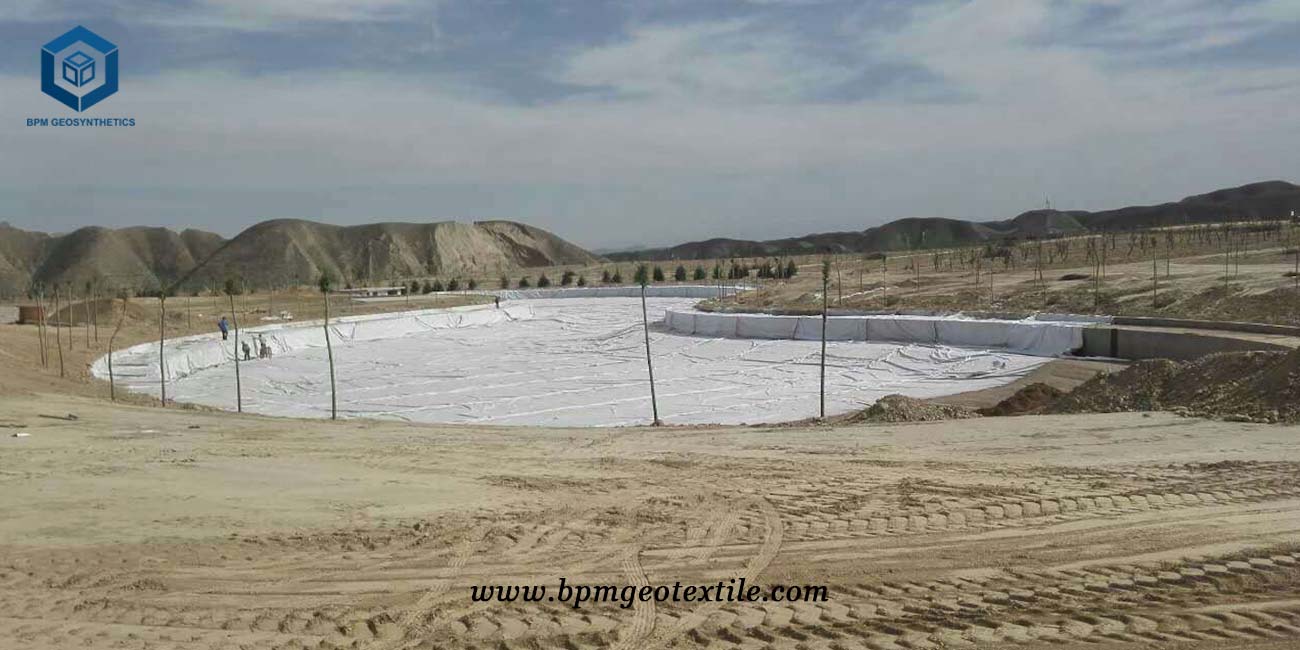 Specifications of 
N
on Woven Geotextile Filter Fabric for Landfill Project in Tanzania
Total

non woven geotextile

quantity – 44,726 square meters

Specification – 1500 g/m

2

Each roll size is 5.8m*30m

Twelve 40HQ containers
About BPM
BPM had provided many types of effective and states of the art geotextile, geomembranes, and other geosynthetics to over 36 countries. Our geosynthetic products are widely used across a variety of industries including waste containment, water containment, aquaculture, industrial project, energy project and mining projects, etc. Our main customers are from Australia, France, Sweden, UK, Hungary, New Zealand, Poland, Mexico, Ecuador, Brazil, Pakistan, Bangladesh, Thailand, Vietnam, Malaysia, Indonesia, Singapore, Philippines, Sri Lanka, India, UAE, Saudi Arabia, Qatar, Kenya, etc.
BPM is also providing professional design and installation service. OEM and ODM are also available. If you have any questions or inquiries,  please fill and submit the following form, we will reply as soon as possible.