Non woven needle punched geotextile is widely used for various civil engineering applications including road and railway construction. Non woven needle punched geotextile is often made from polypropylene or polyester fibers processed by needle-punched or heat-bonded methods. BPM non woven needle punched geotextile is made from 100% virgin staple polypropylene fibers that are tangled and interlocked with each other by needle-punching process. It is the kind of geotextile liner which is robust, durable, permeable and resist to deformation. Needle-punched geotextile is widely used to increase ground support and soil stabilization in a given location, it has the characteristics of high tensile strength, high elongation rate, excellent UV stabilization, excellent filtration and good abrasion resistance, etc. Non woven needle punched geotextile is widely used for various civil engineering applications. These applications are required to perform more than one function, i.e., filtration, separation, protection, drainage, and reinforcement.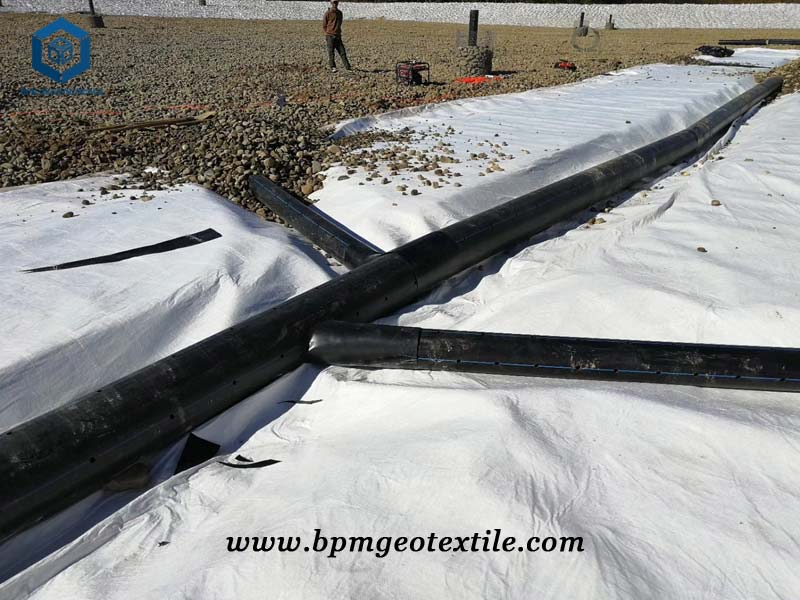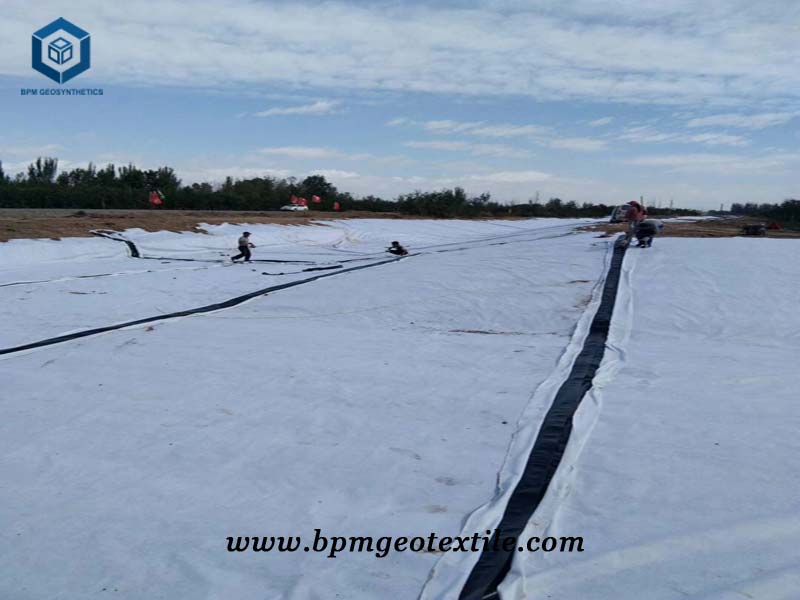 Geotextiles are now widely applied in most of the expressway construction applications. The most commonly used geotextile is the non woven needle punched geotextile due to their proven track record and versatility. Needle punched geotextile can prevent stresses risers in the liner due to their high elongation performance. Though the flat tape slit film yarns are quite strong, they form a fabric that has relatively poor permeability. Alternatively, fabrics made with fibrillated tape yarns have better permeability and more uniform openings than flat tape products. Non woven needle punched geotextile has better permeability, making them suitable for certain drainage and erosion control applications.
Our Fujian customer sent us an inquiry about non woven needle punched geotextile used for expressway construction project. We sent him our non woven needle punched geotextile manufacturing videos, pictures and certificates. He was very satisfied with these information. In addition, we recommended our geotextile installation guide and we quoted them very competitive price. Based on the recognition of our product quality, our customers have established a good cooperative relationship with us and signed order quickly.
Specifications of Non Woven Needle Punched Geotextile for Expressway Construction
Total quantity – 350,000m2
Each roll size – 6m×100m, 3m×50m
Specification–250g/m2, 300g/m2, 500g/m2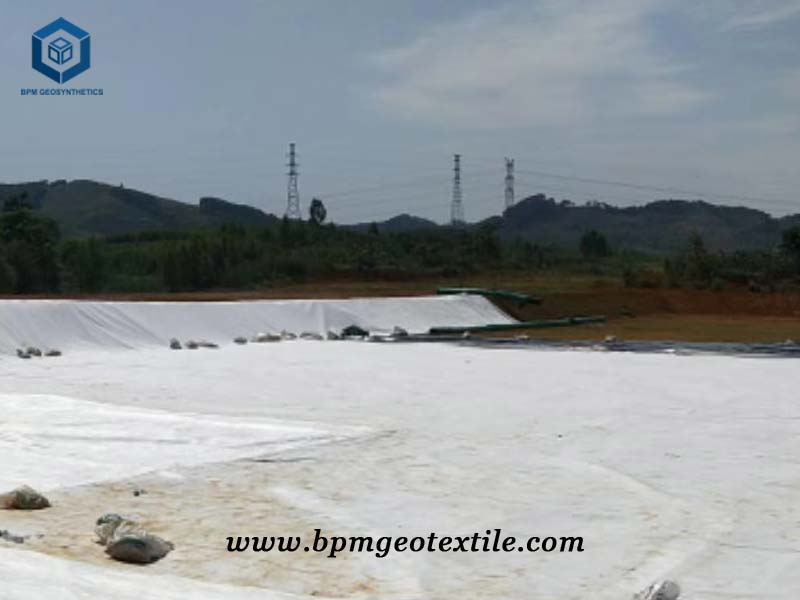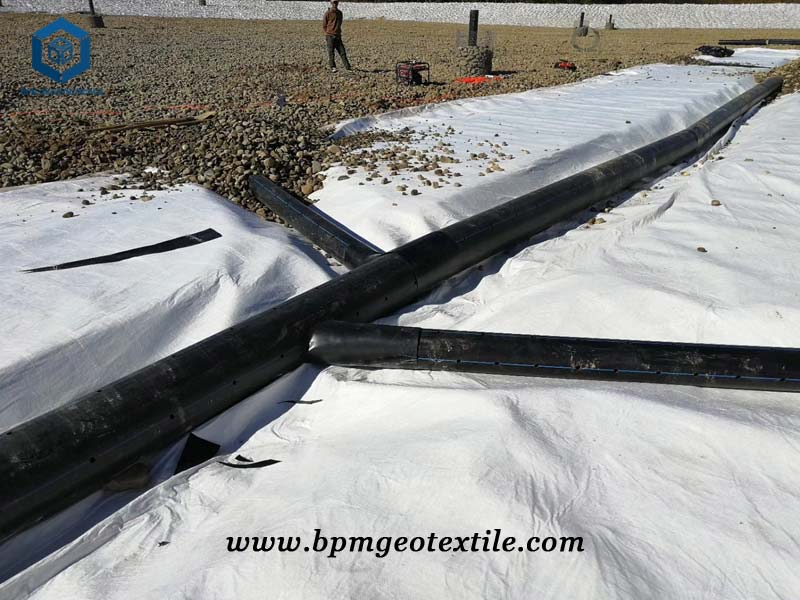 About BPM
BPM had provided many types of effective and states of the art geomembranes, geotextile and other geosynthetics to over 36 countries. Our main customers are from Australia, France, Sweden, UK, Hong Kong, Hungary, New Zealand, Poland, Mexico, Ecuador, Brazil, Pakistan, Bangladesh, Thailand, Vietnam, Malaysia, Indonesia, Singapore, Philippines, Sri Lanka, India, UAE, Saudi Arabia, Qatar, Kenya, Ghana, Ethiopia, Somalia, Nigeria, South Africa, Swaziland, Mongolia etc.
BPM is also providing professional design and installation service. OEM and ODM are also available. If you have any questions or inquiries,  please fill and submit the following form, we will reply as soon as possible.