Non woven polypropylene geotextile fabric, also called nonwoven geotextile, is the kind of geotechnical sheet, web or batt of directionally or randomly orientated fibers, filaments or other elements by mechanically or thermally bonded process. BPM brand non woven polypropylene geotextile fabric is made from virgin continuous polyester filament by needle punching and thermally bonding process to form strong fabric that retains its dimensional stability and is resistant to damage from construction stresses. For these advantages, non woven polypropylene geotextile fabric provide serves to filtration, separation, transmission and reinforcement functions in infrastructure projects, which also offers optimum performance per unit weight which features high tensile strength and puncture resistance, good acid and alkali resistance, excellent drainage and anti-aging properties.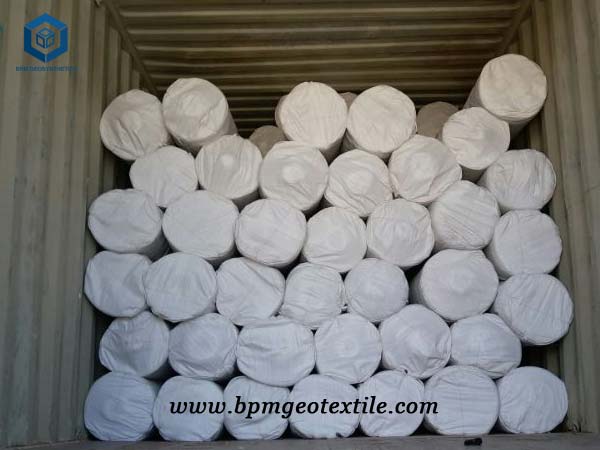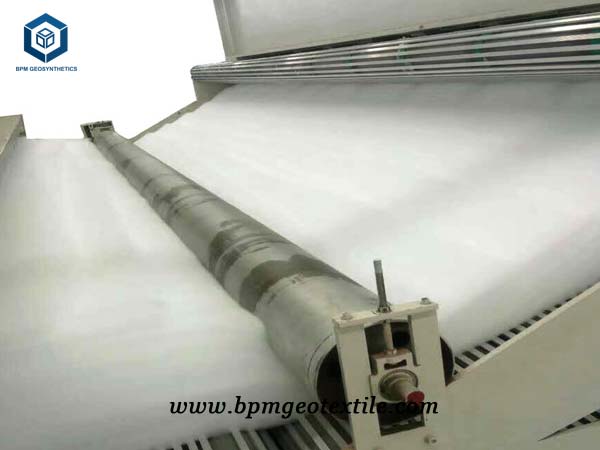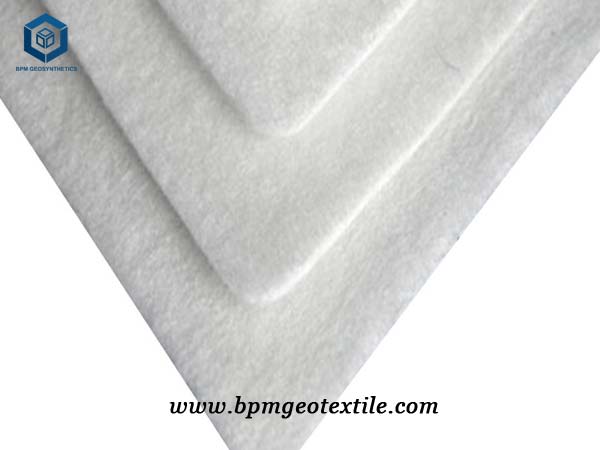 Non woven polypropylene geotextile fabric can effectively diffuse, transfer or decompose the stress of the pool so as to prevent wooden pool from being damaged by external force. Furthermore, nonwoven geotextile fabric can make the water flow through the good permeability and effectively interception the soil particles, fine sand and small stones, so as to keep the stability of the wooden pool.
Our Poland customer sent us an inquiry on 250 GSM non woven polypropylene geotextile fabric for their wooden pool project. Based on the recognition of our product quality and after-sales service, our customers have established a good cooperative relationship with us and signed many contracts. . The project requires12015 square meters nonwoven geotextile fabric. As usual, we sent our sample, its function and laying process to our customer. They accepted our price by communication and signed order quickly .
Specifications of Non Woven Polypropylene Geotextile Fabric for Wooden Pool in Poland
Specification –250 GSM
Width – 1.35m
Total quantity – 12,015 m2
One 20GP container
About BPM
BPM had provided many types of effective and states of the art geomembranes, geotextile and other geosynthetics to over 36 countries. Our main customers are from Australia, France, Sweden, UK, Hong Kong, Hungary, New Zealand, Poland, Mexico, Ecuador, Brazil, Pakistan, Bangladesh, Thailand, Vietnam, Malaysia, Indonesia, Singapore, Philippines, Sri Lanka, India, UAE, Saudi Arabia, Qatar, Kenya, Ghana, Ethiopia, Somalia, Nigeria, South Africa, Swaziland, Mongolia etc.
BPM is also providing professional design and installation service. OEM and ODM are also available. If you have any questions or inquiries,  please fill and submit the following form, we will reply as soon as possible.