Waterproof geotextile fabric has proven to be among the most versatile and cost-effective ground modification material. Waterproof geotextile fabric
has expanded rapidly into nearly all areas of civil, geotechnical, environmental, coastal and hydraulic engineering. Waterproof geotextile fabric
is made from 100% virgin staple polypropylene fibers that are tangled and interlocked with each other by needle-punching process. Waterproof geotextile fabric is increasingly used in geotechnical and geoenvironmental engineering applications to perform various functions such as separation, filtration, drainage, protection and reinforcement. BPM Polyester geotextile offers optimum performance per unit weight which features high tensile strength and puncture resistance, good acid and alkali resistance, excellent drainage and anti-aging properties, etc. Our geotextile liner products include filament nonwoven geotextile, short fiber needle punched geotextile, PP non woven geotextile fabric, etc.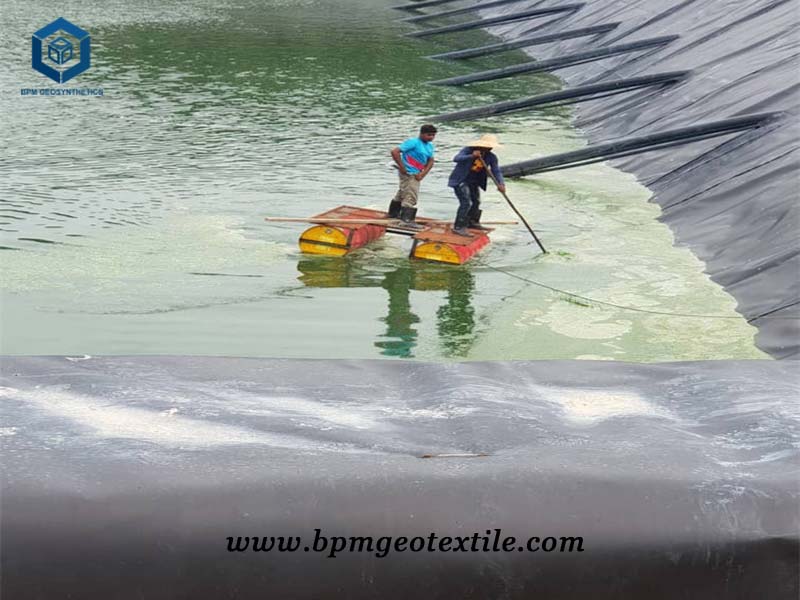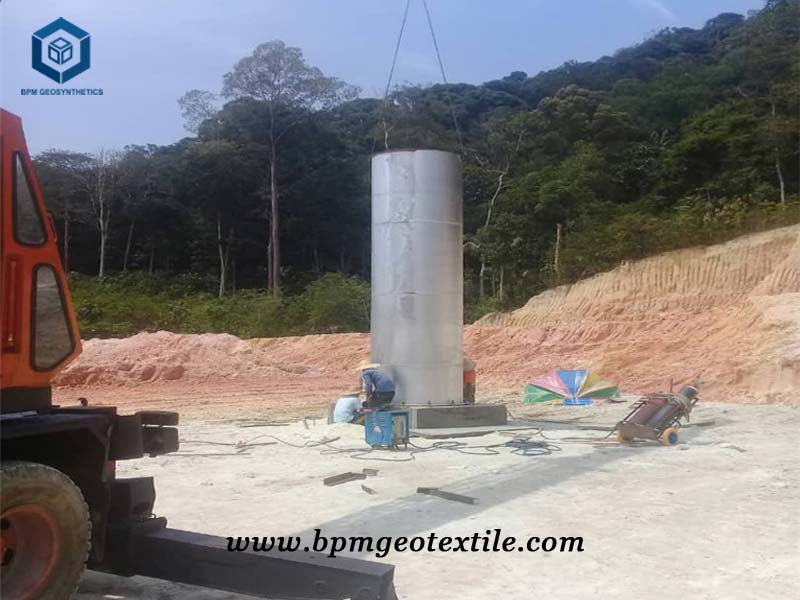 The operation of a non woven fabric in any application is defined by six discrete functions such as separation, filtration, drainage, reinforcement, sealing and protection. Depending on the application the geotextile liner performs one or more of these functions simultaneously.
Our Malaysia customer obtained a palm oil pond construction project. Malaysia is famous for its palm oil production .We recommend them Waterproof geotextile fabric should be the best choice. We sent our sample, its function and laying process to our customer. After many times of communication, the customer finally accepted our suggestion. They confirmed the quality of our non woven fabric finally and placed an order.
Specifications of Waterproof Geotextile Fabric for Palm Oil Waster Pond in Malaysia
• Total quantity – 50,000m2
• Each roll size – 5.9m×100m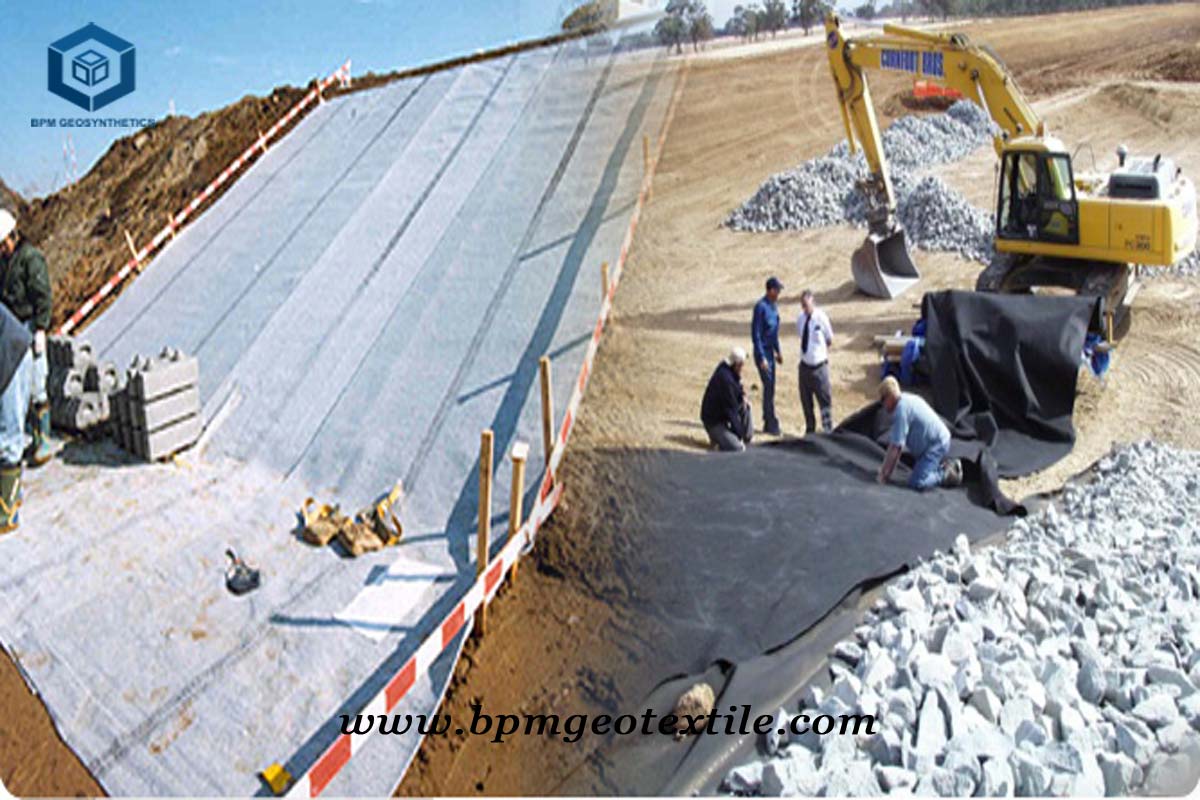 About BPM
BPM had provided many types of effective and states of the art geomembranes, geotextile and other geosynthetics to over 36 countries. Our main customers are from Australia, France, Sweden, UK, Hong Kong, Hungary, New Zealand, Poland, Mexico, Ecuador, Brazil, Pakistan, Bangladesh, Thailand, Vietnam, Malaysia, Indonesia, Singapore, Philippines, Sri Lanka, India, UAE, Saudi Arabia, Qatar, Kenya, Ghana, Ethiopia, Somalia, Nigeria, South Africa, Swaziland, Mongolia etc.
BPM is also providing professional design and installation service. OEM and ODM are also available. If you have any questions or inquiries,  please fill and submit the following form, we will reply as soon as possible.