White geotextile fabric is the important kind of geotextile material which can be made by polyester and polypropylene filament by needle punching and thermally bonding process. After needle punched and spun-bonded technology process, non woven fabric can form good features such as high tensile strength, excellent permeability, high elongation, durable CBR puncture resistance and UV stabilized. BPM White geotextile fabric has expanded rapidly into nearly all areas of civil, geotechnical, environmental, coastal and hydraulic engineering. White geotextile fabric forms the major component of the field of geosynthetics, the others being geogrids, geomembranes and geocomposites. BPM PP geotextile is the permeable and durable geosynthetics material widely used to filter, separate, , protect, retain or drain soil for civil construction applications. White geotextile fabric has proven to be among the most versatile and cost-effective ground modification material.
White geotextile fabric usually enhances the performance and extends the life span of geoenvironmental engineering. According to the current geotextile material technologies and the functions of geotextile layer, three key application areas of geotextile material such as construction of pavements, asphalt concrete overlays and drainage systems along with impetus on the current design methodologies in geotextile design and selection are addressed.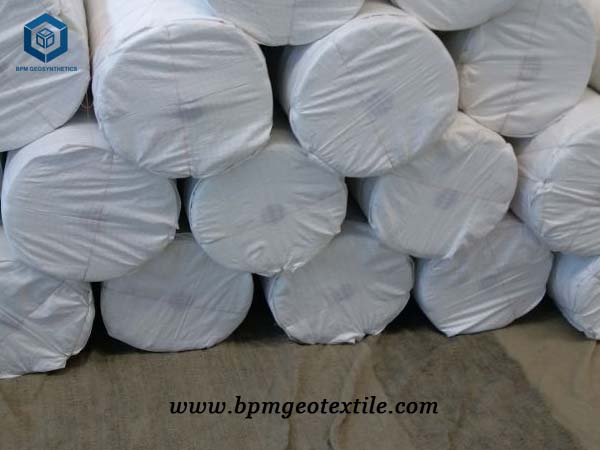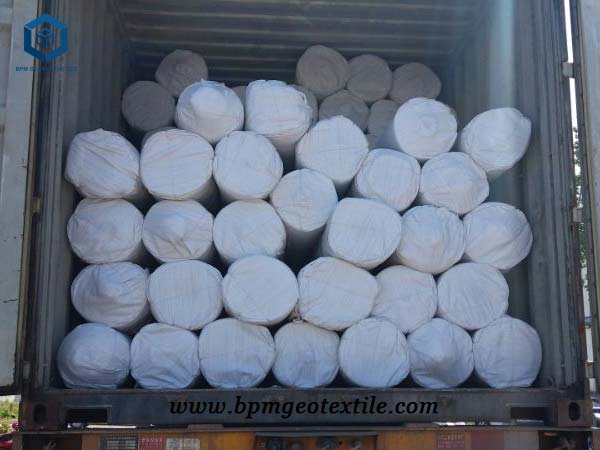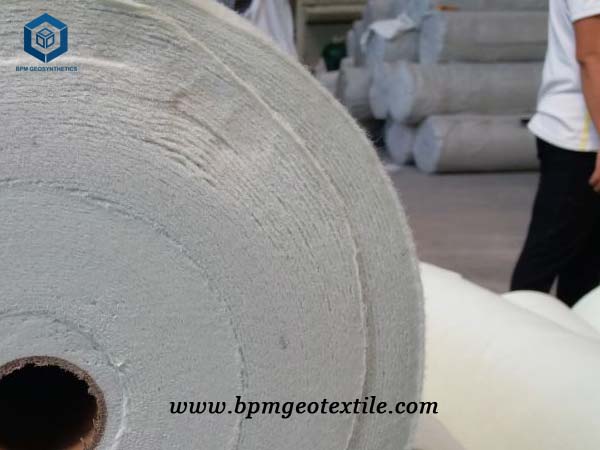 Our USA customer wanted to purchase white geotextile fabric for construction project. The USA customer was satisfied with BPM white geotextile fabric production process, raw materials and product quality. In addition, we recommended our geotextile installation guide and we quoted them very competitive price. Based on the recognition of our product quality, our customers have established a good cooperative relationship with us and signed order quickly.
Specifications of White Geotextile Fabric for Construction in USA
• Specification – 200g/m2
• Each roll size – 3m×200m
• Total quantity – 15,000 m2
• Delivery time – two weeks
About BPM
BPM had provided many types of effective and states of the art geomembranes, geotextile and other geosynthetics to over 36 countries. Our main customers are from Australia, France, Sweden, UK, Hong Kong, Hungary, New Zealand, Poland, Mexico, Ecuador, Brazil, Pakistan, Bangladesh, Thailand, Vietnam, Malaysia, Indonesia, Singapore, Philippines, Sri Lanka, India, UAE, Saudi Arabia, Qatar, Kenya, Ghana, Ethiopia, Somalia, Nigeria, South Africa, Swaziland, Mongolia etc.
BPM is also providing professional design and installation service. OEM and ODM are also available. If you have any questions or inquiries,  please fill and submit the following form, we will reply as soon as possible.