Pet woven stabilization fabric is also called pet woven geotextile fabric. BPM brand pet woven stabilization fabric is made of pre-stressed multi-filament polyester or polypropylene yarns entwined in the longitudinal direction of polyester and in a transverse direction with each other  by woven method and entangled into stable fabric pattern by special warp straight matting process. BPM pet woven stabilization fabric has characteristics of high tensile strength, excellent excellent resistant to UV, chemical substances and micro organisms. It is the widely used geotextile to reinforce and stabilize the structure of steep slope, soft sub-grade foundation and embankment, retaining soil cover, landfills, etc.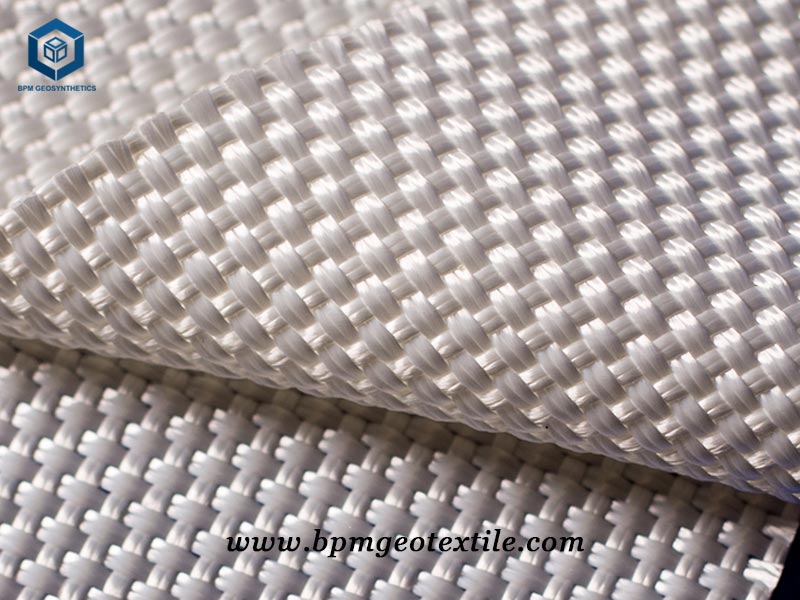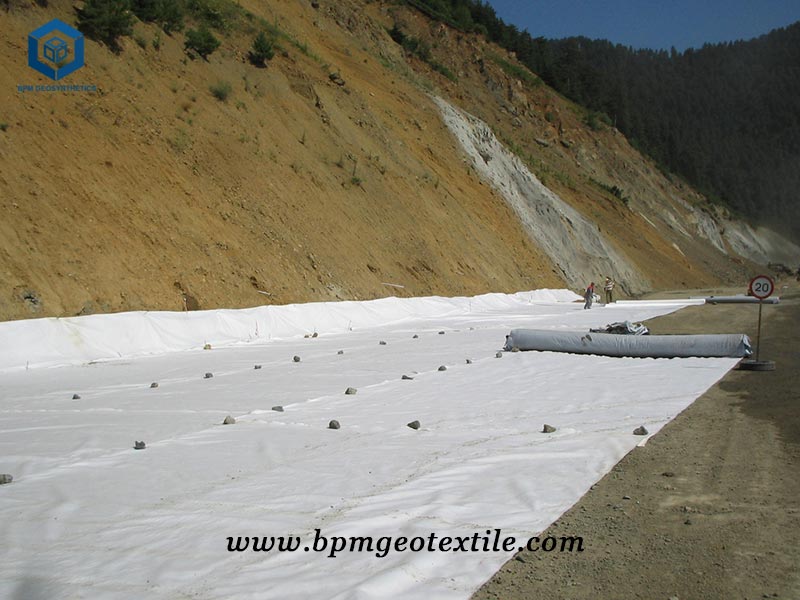 Our Philippines searched woven geotextile fabric used for the base reinforcement of road embankment, the ultimate tensile strength should have to reach 1200KN/m. We recommended them our PET Woven stabilization fabric – BPM1200-50, and sent them the geotextile sample for testing. After strictly testing by themselives, our customers were very satisfied with this geotextile fabric, and made deal with us directly. Within two days after signed the contract, we received 30% deposit.
Specifications of PET Woven Stabilization Fabric for Road Embankment Reinforcement in Philippines
Total PET Woven Fabric Quantity – 15000m

2

One 40HQ containers

Filament Geotextile specification –2100 g/m

2

Each roll size– 5mx100m

Ultimate Tensile Strength–1200KN/m
About BPM
BPM had provided many types of effective and states of the art geotextile, geomembranes, and other geosynthetics to over 36 countries. Our geosynthetic products are widely used across a variety of industries including waste containment, water containment, aquaculture, industrial project, energy project and mining projects, etc. Our main customers are from Australia, France, Sweden, UK, Hungary, New Zealand, Poland, Mexico, Ecuador, Brazil, Pakistan, Bangladesh, Thailand, Vietnam, Malaysia, Indonesia, Singapore, Philippines, Sri Lanka, India, UAE, Saudi Arabia, Qatar, Kenya, etc.
BPM is also providing professional design and installation service. OEM and ODM are also available. If you have any questions or inquiries,  please fill and submit the following form, we will reply as soon as possible.